Sales Challenges in a changing world … Part 2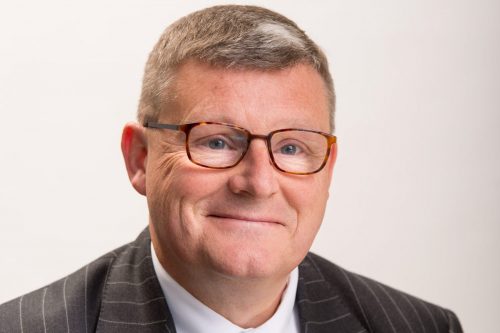 By Martin Allison, managing director of i-snapshot brings the second half of his series on the sales challenges in a changing world, you can find part one here
We have identified 12 challenges the changing sales world throws at business leaders who have a need to drive revenues. Last month we outlined an initial half dozen with the promise of a further six numbered 7-12 as below.
7. Data and/or insights?
Recently having attended a data analytics and science programme, I gained an appreciation of the value and richness, contained in data pools. For over 15 years i-snapshot clients have gathered huge amounts of data from customer visits incorporating multiple products, many locations and individual salespeople. Our ingenious clients have utilised the data captured with our technology, to provide meaningful information.
Improvements in visual reporting ie. dashboards and infographics, has helped us further to see how powerful such sales data can be in producing relevant, timely and useful strategic insights.
8. The death of gut-feel?
An oft expressed fear, as we move towards a world of sales automation and Artificial Intelligence (AI) is that we will lose the benefits of human warmth and intuition.
In managing this we believe there will be an inexorable refocus of human talent to those sales situations where humans provide the most value. Simpler transactions can probably be best executed using technology.
Automation and AI can be highly effective at filtering and placing the enquiries that need human interventions whereby "gut-feel" will still be there where and when needed; our challenge is to then ensure that humanity comes into play in the most appropriate way.
9. Procurement: who is in control?
A recent trend in sales enablement technology procurement is that the buying decisions are moving away from the Marketing or Central IT departments and now becoming the domain or at least significantly influenced by the Sales function. Whilst potentially beneficial we recommend sales leaders diligently manage the considerable risks of trying to create an independent infrastructure away from the wider business systems.
10. When to adopt?
A key decision is when to introduce new sales processes and innovative approaches. Early adoption can provide first mover advantage; however, some prefer to wait for solutions to become more mainstream or delay for as long as possible! Much depends on your organisational capabilities, attitude and risk tolerance. We encourage carrying out a review of the sales tools currently in use and available which could save considerable pain and competitive pressure.
11. How to integrate?
The challenges of integration should not be under-estimated. It is not uncommon for smaller firms to have 5-8 systems for their various business processes. Systems architecture and integration is a major requirement these days and it is not a simple task and can take considerable time and money!
With many sales enablement tools available online it is simple to try out and adopt new offerings; it is however more challenging to integrate them so they are utilised by the salesteam.
12. How much will it cost?
Return on Investment and business case calculations for sales initiatives are critical.
SaaS models allow one to pilot more without major upfront costs. Benefits include:-
Saved field sales time. i-snapshot is proven to increase call numbers by > 21% over a 12 week period
Saved sales support time
Improved conversion ratios and shortened sales cycles
Positive impact on team motivation
Conclusions on challenges
The challenges outlined are frequent dilemmas, taxing business owners and sales leaders alike. Temptation may be to do nothing, but in a rapidly changing sales world, that may lead to atrophication.
To explore possible responses to these challenges and understand how we can help you navigate the exciting world of sales innovation contact us at: martin.allison@i-snapshot.com (M) 07547 154107