People: Precision Micro eyes growth with senior appointment; Projex makes hires and promotions; and more
X

Register for free to receive latest news stories direct to your inbox
Register
Precision Micro, a specialist in photochemical etching, has welcomed Ben Kitson as its head of business development.
Based at Precision Micro's headquarters in Birmingham, Kitson will head up the commercial team, supporting the business in further developing its sales engineering and marketing functions, as well as working closely with new and existing customers.
As a leader in the specialist precision metal components market, Precision Micro is committed to delivering high quality parts for a variety of applications in the most demanding sectors, including aerospace, automotive, medical and electronics. In recent months, Precision Micro has also invested heavily in the development of its pioneering chemical etching process, with two new etch rooms and a centre of excellence.
Mick Taylor, commercial director at Precision Micro, said: "Bringing Ben on board is a critical part of our growth journey, we look forward to working together to strengthen our business, as well as improving the levels of engineering support and service each of our customers receives. Despite the challenges of the past year, we have continued to invest in our business to put in place the people and processes which will allow us to maintain our leading position in the photochemical etching space.
"In his new role, Ben will become a core member of the team, working with all functions to drive customer satisfaction. He will also be working to introduce new customers to Precision Micro and share with them the benefits of etching technology."
:::
Projex Building Solutions has appointed Adrian Adams as senior construction manager and promoted Kieran Taylor to project surveyor.
Adams joins from mac-group.com where he was a project and divisional director responsible for delivering a range of projects for brands including Rolls Royce, Post Office and Warwick University.
He also delivered Birmingham Institute of Forest Research (BIFoR) for Birmingham University, a former RICS project of the year and a globally important project designed to investigate the effects of climate change on existing mature woodland.
Taylor joined Projex nearly three years ago and has been working on major projects for one of the UK's leading logistics and industrial developers, Mountpark, as well as student accommodation for UVee (Urban Village) among others.
Nick Keaney, joint managing director at Projex, said: "Apart from the very early stages of Covid when building sites were closed, our team has been extremely busy keeping projects moving and on track under unique circumstances and has had to adapt very quickly to new ways of working.
"We needed to strengthen our senior projects team  following a number of new contract wins and are delighted that Adrian has decided to join us.
"Kieran has been widely praised by clients for his hard work and attention to detail and this promotion is well-deserved."
:::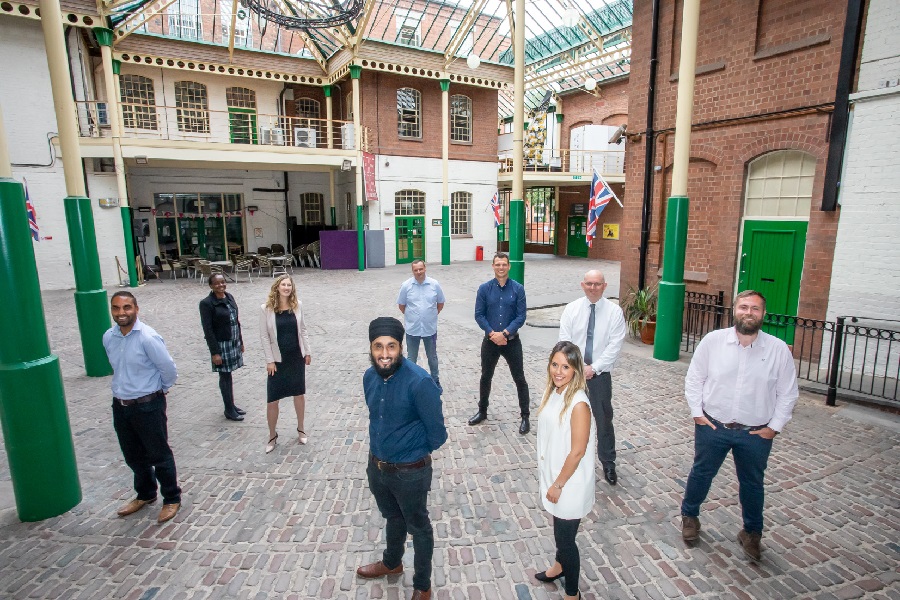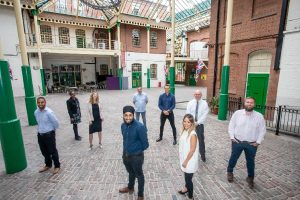 A sanctuary helping to eradicate homelessness has made a new appointment to support plans to reach 2000-bed spaces by the end of the year.
Wolverhampton-based Lotus Sanctuary, which provides homes and wraparound support to people who are homeless or in danger of becoming so, has welcomed investment specialist Chris Roberts to its senior management team and immediately given him the task of attracting new private investors and their portfolio of properties.
The new acquisitions and investment manager will be responsible for building relationships with multi-national property funds, buy-to-let investors and social investment firms, in order to leverage in excess of £250m of funding to lease a mixture of apartment blocks and smaller buildings across the East and West Midlands, London, the North West, the North East, the South West and Yorkshire and Humber.
Previously involved in property management and sales in Dubai, the Northern Powerhouse cities and for Rendall & Rittner, he will bring with him a unique insight into management strategies and building design.
"We have very ambitious expansion targets that we want to hit as soon as possible, and private investors and property funds will play a key role in making this happen," he said.
"Every bed space that we secure is another vulnerable person off the streets, out of a domestic violence situation, or someone given the opportunity to get the support they need to overcome the issues they may suffer from."
He added: "Lotus has gone from a start-up in 2018 to an organisation with 1000-bed spaces. This is just the start, we want to get to 5000-bed spaces by the end of 2022, and 10,000 by the end of 2023 – the targets are big and so are the challenges we face.
"Educating investors will be key to overcoming some of these, as our sector is still relatively new to them. In essence, we are the safest investment they can make with 20-year leases on their properties giving them a guaranteed income – we even look after day-to-day management and ensure buildings are being well looked after and maintained.
"Better still, you also get the feel-good factor of positively contributing to something that delivers real social benefit and this will definitely appeal to a new wave of investors that operate a strong Environmental, Social and Governance strategy."
Roberts is joined in the senior management team with four key hires, including Maria Santirso (assistant chief executive), Ben Podmore (head of asset management), David Barnett (IT manager) and Susil Bains (finance manager).
Gurpaal Singh Judge, chief executive of Lotus Sanctuary, said: "These latest appointments give us a really strong foundation and a much wider base of expertise.
"We have a real opportunity to deliver a new solution to the homeless situation in England and local authorities are increasingly looking to engage with us as they are seeing the benefit of our model, which gives the individual a home, tailored support and employment/training opportunities – all geared towards helping them live independently again."