People: Tax director joins PwC Midlands practice; New MD for Vivarail; and more
X

Register for free to receive latest news stories direct to your inbox
Register
PwC has further boosted its tax services offering to help clients navigate the financial climate currently impacting UK firms with the appointment of Habib Farazmand.
Farazmand joins PwC as a director and will be specialising in large international corporate tax projects, leading key account relationships and will also play a key role in the growth of PwC's regional tax practice, using his experience across all market sectors from private business to global organisations.
He brings with him over 16 years' experience of working with a broad range of clients in multiple sectors, providing support through transactions, organisational and regulatory change.
Farazmand started his career in PwC's large corporate tax practice before moving to industry and then specialising in EY's international tax services team where he has spent the last 10 years including a secondment in New York, working with the largest US multinationals, advising on the tax implications of inward investment into the UK.
Trusha Kachhela, PwC Midlands tax leader, said: "I'm delighted to have Habib join our tax team in the Midlands to support our investment in the inbound market. Habib brings a wealth of experience and knowledge to benefit our clients and strengthen our market position."
Farazmand said:  "I am excited to have joined PwC at a time of unprecedented legislative change and the redrawing of the global tax frameworks. The breadth and range of talent and services that exist in the Midlands sets PwC apart in the market, being a part of an organisation that delivers exceptional regional services to clients in this fast-changing tax environment was a key reason for making the move."
:::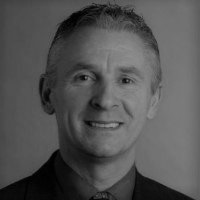 Vivarail has announced that Steve McBride has been appointed managing director of its UK operations, while Adrian Shooter continues as chairman.
Vivarail was set up by Shooter seven years ago and in that time has developed from rolling stock manufacturer to become a rail technology company, specialising in emission-free battery traction.
Vivarail has supplied fleets of trains to London Northwestern Railway, Transport for Wales, South Western Railway and Railroad Development Corporation, and has designed and built the UK's only battery and battery hybrid trains fully approved for passenger service.
McBride joined Vivarail three years ago as production director, having previously worked at Angel Trains as operations director.  He has overseen the build and delivery of trains as well as introducing new systems and internal procedures to drive forward quality and customer service across the company.
Shooter said: "Running Vivarail has been both one of the most challenging and yet one of the most enjoyable roles of my whole career.  From a small start-up we have become firmly entrenched in delivering new technologies to help decarbonise the rail network.  Our specialisation in battery technology, including new traction systems and our patented Fast Charge means we are now in a position to deliver trains able to travel circa 80 miles and recharge in 10 minutes.  I am convinced this is a game-changer for the industry as we have proved it is possible to re-traction existing stock – saving embedded carbon and providing a new way to electrify the network at minimal time and cost.
"I have worked with Steve for many years and was delighted when he agreed to join Vivarail, his hard work has driven us forward, I am sure that will continue and he will have my full support as I continue in my role as chairman."
McBride said: "Adrian's contribution to the rail industry is unparalleled. From chairman of Chiltern Railways to setting up the ROSCOs to his work on rail safety standards, his dedication to continuous improvement and legacy of excellence will last for many years.
"Vivarail is, without doubt, set to become an ever more important player in the rail decarbonisation agenda – not just in the UK but across the globe.  We have already exported the UK's first ever battery train to the US, and working as part of the RDC family offers us many more opportunities for growth and success in the coming years."
:::
Grant Thornton has recruited two senior specialists to its Midlands team.
Rob Outram has been appointed as Birmingham's new regional head of VAT, joining from national pharmacy chain Boots, while Jon Bramwell – a former commercial banker with 35 years' experience – joins as director, clients & markets, focusing on debt advisory.
Dave Hillan, partner and practice leader at Grant Thornton in the region, said: "These appointments demonstrate our commitment to strengthening what is already a nationally leading team so that we can provide the support required to unlock the potential of businesses across the Midlands.
"As we collectively face a post-pandemic, post-Brexit world, the insights from Rob and Jon will be invaluable in helping ambitious mid-market firms to exploit growth opportunities and navigate obstacles. I'm delighted to welcome them both to our team and am excited to see the difference they will make to firms across the region."
:::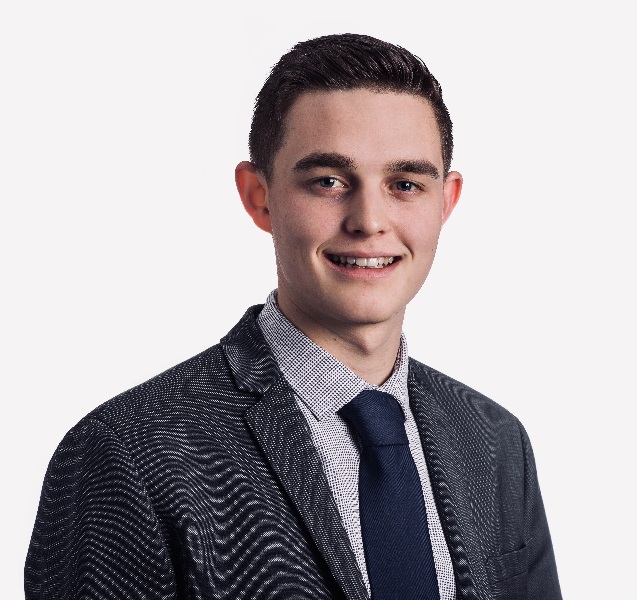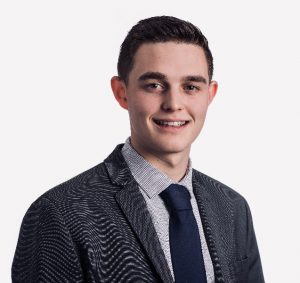 Savills has expanded its industrial agency team with the recruitment of surveyor Daniel Rudd, who has joined the firm at its Birmingham office on Colmore Row.
Rudd joins Savills from Lambert Smith Hampton, where he acted for investors, funds, developers and occupiers.
He became a member of the RICS in November 2019 and brings with him over three years' experience in the Midlands industrial and logistics sector.
Rudd said:  "I'm thrilled to be joining the esteemed team at Savills Birmingham. It is without a doubt a very exciting time for the industrial and logistics sector and I'm looking forward to working with my new colleagues and our clients throughout the Midlands and beyond."
Charlie Spicer, joint head of industrial and logistics at Savills Birmingham, added: "We are delighted to welcome Daniel to our growing team here in Birmingham. It has been a record year for our sector in the Midlands and having Daniel on board, with his expertise and experience, will support us in our continued growth and bolster our presence in the market."