'Employing experts you work well with is vital'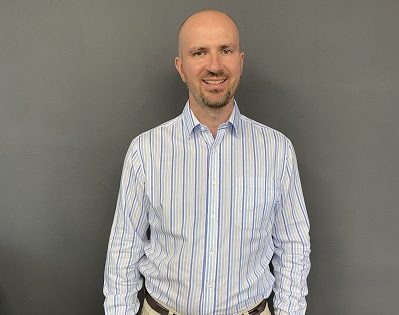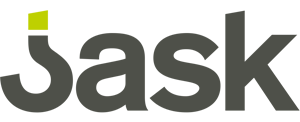 Stuart Jordan is managing director of Jask Creative, the Solihull-based full-service creative marketing agency.
---
I love seeing brilliant things happen! Successful campaigns for clients and specialist teams within the agency growing and really thriving is amazing to see. That buzz that comes from knowing you've been a part of something special is what drives most of us in marketing I think, and I'm no exception there.
As the agency has evolved my job has changed a huge amount, but being part of a team that's doing great things is something I've always enjoyed greatly and always will.
Our clients are pushing for growth. We're seeing much more of the larger, integrated campaigns being planned by our clients at the moment that involve different areas of the agency working together. I think this is due to businesses re-focusing themselves and now having the confidence now to invest and really push their updated core messages.
As we've become more focused on our core areas of creative, digital and media production, we're also becoming more well known as the go-to agency for campaigns that involve these elements.
Changing technology has long been the biggest issue and opportunity within marketing. As new technologies are created and established, there is the challenge of how to apply these successfully to marketing campaigns.
Many agencies (including us!) are eager to make the most of any new tech opportunities for our clients, but selecting what will really work for campaigns, rather than what us and clients would like to use because it's new and exciting, is something that needs real thought to ensure tech is being selected for the right reasons.
Smartphones have changed everything. From websites, which now always need to be designed and tested for a wide array of screen sizes and device types, through to audience targeting for marketing campaigns, the fact that nearly everyone has access to a smartphone has changed the way we do things forever.
What is shown on the front of our website is what has been with us for a long time now.  "We are the plain speaking, hardworking, full service creative marketing agency for companies with big ambitions." This really sums us up, as we're proud of being a hardworking, down to earth team that really focus on getting stuff done.
We have so many conversations with prospective clients where all the focus of agencies they have worked with in the past has been on the strategic side. While this is hugely important, there's a danger of getting lost in the strategy and neglecting the actionable outputs. At some point the workshops with Lego (yep – that's a thing!), consultations, and other types of discovery sessions need to result in firm marketing actions that will make a difference. It's this area in particular where we do really well in comparison to some of our competitors.
Employing experts you work well with is vital. People who know what they are doing and can do their job effectively and efficiently is the key to creating great work for clients in a way that can be profitable for the agency. We've had some great people work with us over the years, and it's always the people who can carry out their roles brilliantly and quickly that have made the most impact on the agency.
Just as important is employing people that fit into the wider team. I love the fact we have a diverse team with people of different ages and interests, etc working closely together, but if people have fundamentally different outlooks on things, it's very difficult to integrate them into an established team.
I've learned from the experience of others. My colleague Andy Pavey, who has been an account director at Jask for 16 years now, really showed me what I should be doing if I wanted to lead an agency team. When Andy joined the team, we were a small team of around six or seven, but he had worked for many years at larger agencies and had a great amount of experience to pass on from leaders he had worked with – both the good and the bad! Fast forward to when I was leading a team of 30, I needed to adapt how I did things, and it was Andy's advice in the earlier years that prepared me for what I'd need to do as my role grew.
Andy's whole career has been spent in marketing, which is something I aspire to do. More than what he's shown me in terms of work though, he set in stone the values of honesty and treating people well in all areas of business. It's advice that has served me very well and helped formed who I am and how Jask as an agency do business today.
There's "relaxing"… and then there's relaxing…  My young daughter and son are my greatest joys away from work, but as active kids I'm not sure 'relax' covers the time we spend together! Aside from family time, my time outside work is spent either watching sport, riding motorbikes, or cooking and eating. Especially the eating!
---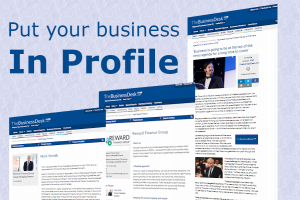 Appear in your own In Profile feature by signing up for a Business Profile on TheBusinessDesk.com.
The company and individual profiles on TheBusinessDesk.com are designed to help our clients build corporate and individual awareness within the regional business community and benefit from TheBusinessDesk's traffic and visibility in the business community and the search engines.