People: Curium Solutions; YFM; LCP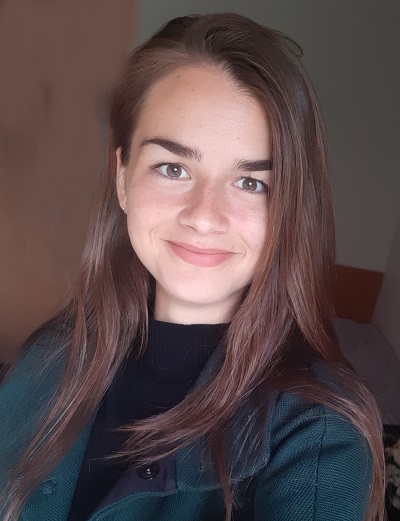 Adela Trasca has joined Birmingham change management firm Curium Solutions as research coordinator.
Trasca recently completed her MS in International Marketing at the University of Birmingham and initially joined the team as a marketing research intern last year.
She said: "whilst working as a marketing research intern, I got to discover more about Curium and what we do. This made me wish to continue to be part of the team, as everyone is so supportive and full of great energy and ideas. I will be looking in more depth at the market in which Curium operates. These are exciting times, and I am really happy to be part of this journey."
David Grove, finance director, said: "After a very successful internship combined with her natural fit into the Curium team, we are delighted to welcome Adela back permanently as a Research Coordinator. Adela will now focus on performing valuable market and customer research to help shape Curium's future strategic plan and winning formula."
Emma Taylor, chief people officer added: "Understanding the needs of our customers is key to our success and future growth plans. Adela will play an important part in that. Towards the end of 2021 we announced a number of new colleagues joining the team and we continue to look out for new talent across all areas of our business."
Stephen Murray has joined YFM Equity Partners (YFM), which has offices in Birmingham, London, Leeds, Manchester and Reading, as investment director.
With more than 20 years' experience, Murray is an ICAEW chartered accountant who started his career with Mazars, moving to EY and KPMG in advisory roles, before moving to the Royal Bank of Scotland. He also spent three years with Finance Birmingham as an investment director, making investments into SMEs across the region before spending two years as an investor with BGF. For the last two years, he has been supporting local SMEs with fund-raising, acquisitions and strategic advice.
Murray will be based at YFM's new central Birmingham office at 102 Colmore Row. YFM says it plans to grow its presence in the city and will be expanding the team in the coming months.
LCP, the property investment company, has appointed a UK head of retail.
Ben Chislett joins the company from Savills, where he was retail director for nine years, advising both retailers and landlords on their acquisition and disposal strategies.
Chislett, who was also previously a director at CBRE, will oversee and manage the retail arm of all four LCP offices in the UK, which are located in London, Bristol, Glasgow and its headquarters in Pensnett, West Midlands.
He said: "With so many property companies moving away from retail, it's fantastic that LCP shares my vision and sees an exciting long term future for retail assets in the UK.
"I've had the pleasure of working with some of the UK's biggest and best retailer and landlord clients over the years and will be using the experience and skills that I have gained to successfully asset manage and grow the LCP retail portfolio."