Women in security initiative boosted by security specialist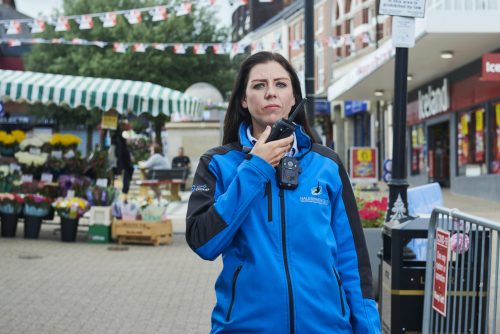 Security specialist GMS Group has boosted its initiative to get women into careers in security.
The company has partnered with Sandwell College and other partners to tackle the industry-wide shortage of women staff, by engaging with wider audiences.
The drive is to raise awareness of the opportunities for women in security, in roles such as at a gatehouse, technology duties such as CCTV monitoring with scope for development. 
Marie Mathews, head of adult skills, traineeships and kickstart at Sandwell College said: "Working with GMS, we understand they are working hard to confound the stereotypes around protection work being only about muscle. Women can enjoy careers in a variety of disciplines with regular work ahead of them. 
"We are recommending people look at security careers because if they enjoy it, the industry is calling out for licenced security officers and they will be in high demand."
The partnership between GMS and Sandwell College offers women training to secure their licence, especially women whose work in other sectors was impacted by the pandemic, who will bring transferable skills. 
The training course will also be offered during school hours to avoid women having to arrange childcare. 
According to statistics from the Security Industry Authority, the government body which regulates the security sector, in October just 10 per cent of the 390,000 registered SIA licence holders were female.
Andy Street, the West Midlands Mayor said: "The pandemic has caused huge economic damage to the West Midlands and left many people out of work or fearing for their future. But there are still so many jobs and opportunities out there, which is why retraining and upskilling is such a critical way to help people back into work as part of my 100,000 jobs plan.
"The teamwork between GMS and partners like Sandwell College is a great example of the work that can be done to help retrain people who are out of work"
Based in Tividale, GMS employs 500 staff delivering security for brands such as Jaguar Land Rover, Aston Martin and Avison Young.