People: The latest West Midlands hires
Azets, the largest regional accountancy firm and business advisor to SMEs, has strengthened its audit and assurance practice in the region with the appointment of Lee Meredith to audit partner.
Meredith brings experience in financial reporting, corporate and private client taxation, external audit, assurance reporting, and corporate finance. He has re-joined Azets having been senior manager with the firm between 2017 and 2020.
He gained experience with a Big Four accounting firm and was most recently associate partner with Haines Watts.
Mark Craddock, regional managing partner with Azets, said: "We are delighted that Lee has decided to re-join Azets from Haines Watts at an exciting time for the firm. Lee is a talented young advisor, and his technical expertise is exactly what we are looking for as we grow our audit service line across the region. Lee will play a key part as we continue to grow the business and a central role in the day-to-day running of our audit service line. Lee has the ability to progress quickly within the firm and we are all looking forward to working with him again."
Meredith added: "I'm excited to re-join Azets having kept a close eye on the firm's incredible achievements, particularly over the past 12 months. I didn't hesitate at the opportunity to become part of the team once again and I'd like to thank Mark and the team for the warm welcome. I'm looking forward to working with our SME clients and supporting them throughout these challenging times of economic uncertainty."
Azets recently announced plans to create 650 jobs in 2022 across all levels, with 100 of those roles based in the Midlands, Shropshire, and Welsh Borders.
:::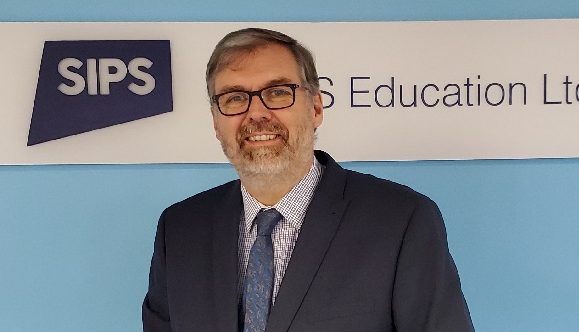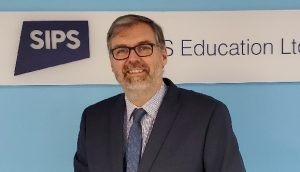 Chris Ward, former director of education, skills and employment at Sandwell Borough Council, has been announced as the new chair of not-for-profit education service provider SIPS Education.
Ward, who was director of Education at the council, takes up the unpaid role from January, and describes it as a great opportunity to be able to continue to work with the borough's head teachers with whom he worked so closely in his previous role.
"This allows me to give something back to a community of schools which gave me nothing but joy for the last 17 years," he said.
"As the last person at the council who was involved with the design and creation of SIPS, part of me also wants to ensure this venture continues to be a success.
"SIPS has matured really well over the years, and has adapted and improved its offer; we know that the current government is making considerable budget cuts to schools and local authorities, so an organisation like SIPS is going to be absolutely essential in the future. I hope I can offer a helping hand, a word of advice, and just support the service to develop into something all schools use as a first port of call."
SIPS chief executive Brian Cape said: "I have known Chris for several years and I was delighted when he accepted the role of chair; he brings with him an incredible knowledge of the education sector and will be a brilliant advocate for SIPS across our region. I feel we complement each other exceptionally well and I'm really excited to be working with Chris again – I can't wait to see how he helps us develop in ways we'd never imagined."
SIPS is majority owned by schools and provides support and improvement services to schools and learning centres including: catering, IT, school finance service, music and arts, human resources (HR), governance, education business partnerships, governor training, early career teachers (ECTs), school improvement and safety services.
:::
Patrick Parsons, the provider of multi-disciplinary engineering consultancy services to commercial, industrial and residential developers, has promoted former chief operating officer Neil Hobbs to managing partner.
He takes over leadership of the business from Gail Bamforth, who completed the implementation of a two and a half-year strategy to reshape the business for future growth.  She takes on the role of Non-Executive Director and adviser to the business.
Operating from four sites – its HQ in Birmingham, London, Wakefield and Ashvale – the business provides a range of connected engineering services including Structural, Civil and Geo-Environmental consulting engineering services, competences the firm has developed over many years, and for which it has built a strong reputation.
Hobbs said: "It is very exciting to have the opportunity to continue growing Patrick Parsons and to build on what has already been achieved under Gail's leadership.  We want to be first choice when clients look for a resilient, mid-sized engineering consultancy – known for technical skill, creative delivery and distinctive service."
:::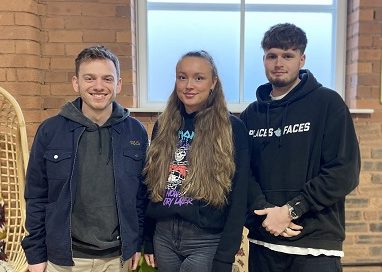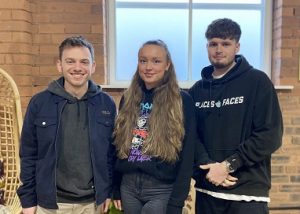 Jewellery Quarter based eCommerce agency Cake is celebrating a year of growth and a flurry of award wins, with the appointment of four new team members following its rebrand last year.
The digital agency has appointed Mell Russon from School of Code as well as Sam Bacon, Liberty Mason, and Harry Wilkins –  recent graduates from Birmingham City University.
The addition of the four new recruits has seen the Cake team grow to 21 staff. All four will work on Cake's Birmingham-based retail brands, such as 304 Clothing, P&Co and Love Logs.
CEO and founder at Cake, Chris Thomas, said: "I am so pleased to welcome Mell, Sam, Liberty and Harry to the team – they all bring so much to Cake and I look forward to seeing them all develop and grow in their brand new roles. It's so important for us to champion young talent at Cake, and it's proven a great asset to the company as we welcome new experiences, knowledge and insight to the agency. It makes me incredibly proud that as a company we're able to support the next generation of talent, and I look forward to seeing them flourish at Cake."