Landmark conference Invest Midlands returns for 2022
TheBusinessDesk.com is announcing the return of Invest Midlands, its landmark conference which brings together business and political leaders to explore how the rhetoric of what comes next can be changed into realistic economic growth that benefits the people, businesses and places which make up the dynamic Midlands.
The event which for 2022 will continue to be virtual is being curated by TheBusinessDesk.com and its sponsors becg and University of Birmingham.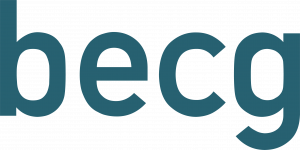 The full-day conference will be packed with insight, analysis and original research that will make it an inspiring and informative event that can't be missed by anyone investing, working or innovating in the Midlands.
The virtual conference takes place on 25 March, and tickets are now on sale with an early bird discount at investmidlands.uk. In addition for 2022, Invest Midlands will feature a pre-event VIP networking dinner on 16 March held and sponsored by Millennium Point, Birmingham. The dinner will enable attendees to meet in person, and start the conversations before the online conference, with speakers for the dinner will be announced shortly.
A stellar line-up of speakers is already confirmed including:
– Nick Gibb, deputy managing director, Willmott Dixon
– Maria Machancoses, CEO, Midlands Connect
– Ian MacLeod, director for planning, transport & sustainability, Birmingham City Council
– Sajeeda Rose, corporate director for growth & city development, Nottingham City Council
– Tom Huffsmith, Project Manager, The Island Quarter, Conygar
– Becky Valentine, co-owner, Spenbeck
– Kenny Oke, head of development, Watkin Jones
– Ben Dorks, CEO, Ideagen
– Jane Theaker, CEO, PBD Biotech
– Kevin Harris, chair, Leicester and Leicestershire Enterprise Partnership

Lee-J Walker, joint managing director of TheBusinessDesk.com, said: "Invest Midlands in 2021 was a major business event for the region in the first half of 2021.

"With the turbulence of the last 12 months which has seen high levels of investment in businesses based in the region alongside further challenges to connectivity across the Midlands, Invest Midlands is back to hone the region's edge as it looks to carve its position out both nationally and internationally as a leading area for growth.
"We are looking forward to welcoming business leaders and influencers to a day packed full of inspiration and opportunity."
Tickets can be booked now with prices ranging from £40+VAT (early bird discount) for the virtual conference and £125+ VAT for the VIP dinner.
Organisations interested in sponsoring the event can contact sales@thebusinessdesk.com for more information about what opportunities are available.