Bank reports record quarter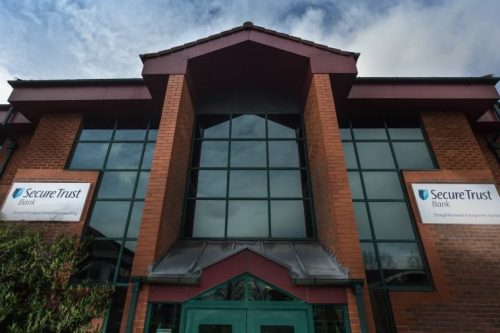 Solihull's Secure Trust Bank has reported record lending in its final quarter.
Total new business lending increased by 27.9% in the fourth quarter to a record £471.1m, which was 51.5% (£160.1m) higher than the corresponding period in 2020.
Record levels of new lending were achieved in each of real estate finance, vehicle finance and retail finance. In real estate finance the performance followed strong demand for the group's green loan products.
The performance of the consumer businesses was driven by strong pre-Christmas trading in Retail Finance and the continued benefit of expansion into broader market segments in Vehicle Finance.
Chief executive David McCreadie said: "I am delighted that we delivered a strong increase in net lending during the final quarter of 2021 with the run-rate of net loan book growth ahead of our recently announced medium term target of 15%+ CAGR.
"We achieved record levels of new business across a number of our businesses and, as set out at our recent capital markets day, are demonstrating that we have considerable potential to scale further in the years ahead in attractive, specialist lending markets. Growth opportunities include the recently launched Personal Contract Purchase product in Vehicle Finance and our planned launch into Digital Buy Now Pay Later, accelerated by the acquisition of AppToPay announced in November 2021.
"While we remain mindful of the continued impacts of the pandemic on the macroeconomic environment, our performance has heightened our confidence in delivering our growth ambitions."