People: The latest West Midlands hires
Graham Haydon-White has joined development and investment company Urban Village Group as developments director.
The experienced property professional will focus on delivering Urban Village Group's large-scale build-to-rent (BTR) developments across the UK.
These include phase two of Equipoint in Birmingham, where a further 105 apartments are being built, and Westminster House in Milton Keynes, which has recently gone into planning to provide 237 apartments.
He said: "I am delighted to be joining the Urban Village Group team at this exciting stage of the company's growth and look forward to working with the team to bring forward and deliver major development projects across the UK."
Chief executive Nick Sellman said: "Graham's arrival at Urban Village Group clearly demonstrates how ambitious we are to strategically expand our business, and our determination to deliver developments of the very highest quality."
He added: "Graham brings years of experience of working on major projects with some of the best in the business. I am looking forward to working with him as we embark on a period during which we will be delivering numerous developments at sites right across the UK."
:::
Engineering firm adi Group has made a key appointment to its senior management team to lead its sustained growth plan.
Paul Smith, whose near-30-year career includes delivering world-scale projects across the globe, joins the Birmingham-based multidisciplinary organisation from Wood PLC, where he led its circular economy, green mobility, FMCG and life sciences businesses in EMEA.
In a wide-ranging brief as the new chief operating officer, Smith will be focused on driving the company's continued growth through innovation and collaboration, as the engineering and construction sector prepares to build on last year's significant recovery.
Alan Lusty, CEO of adi Group, said: "We are buoyed by both adi's and industry in general's solid performance in 2021, and very pleased that we significantly expanded the number of active projects we won and delivered last year. As we continue our growth plans within our current 2025 business plan, Paul will ensure we are prepared for sustained high-quality delivery of our engineering services."
Smith said: "adi Group specialises in more than 30 different engineering disciplines, each of them highly skilled and continually evolving. The fact that we have been able to create a single engineering hub across these subdivisions, and continue our impressive growth, is emblematic of the outstanding company culture I am already starting to experience."
:::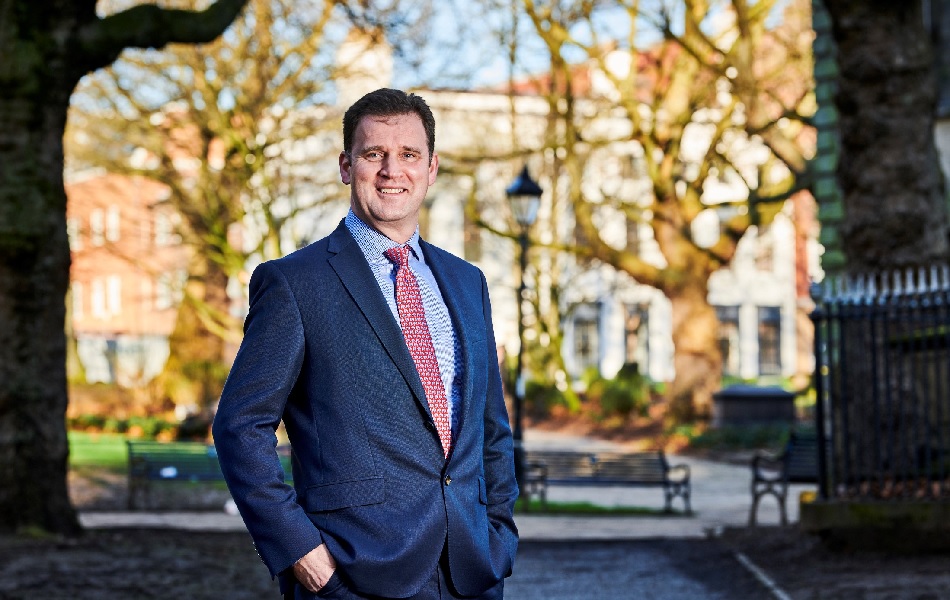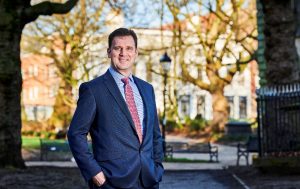 A law firm has bolstered its employment offering in Birmingham with one of its respected specialists relocating to the city.
Partner and employment law expert Chris Piggott has moved to work in the firm's St Paul's Square office.
He will continue to work closely with departmental head Sally Morris as he further develops the firm's employment and HR offering in the Birmingham area alongside the expanding commercial services team.
With a nationally-recognised reputation acting for a variety of corporate PLCs and small enterprises, Piggott advises on employee-relations issues such as TUPE transfers, restrictive covenants and injunctive relief, organisational change and HR practices.
He said: "All sections of Birmingham's business community are once again thriving after the difficult few years' caused by the pandemic.
"That's meant an upturn in organisations looking for more employment law advice so I am delighted to be positioned right in the heart of the city where our commercial services team are accessible, available and ready to give the best service.
"I have spent the majority of my professional life in Birmingham so it was a natural choice for me to move and integrate closely with our corporate and commercial specialists to further grow our business services, and ultimately, to support the growth plans of our clients."
Morris added: "Since joining us over six years ago Chris has built on his tremendous reputation across the whole of the UK for his first-rate employment and HR advice.
"With Chris moving across to our Birmingham office it adds a whole new dimension to our growing team in the city, and vitally, our employment law offering at a time when there are so many big changes to employment-related legislation."
mfg Solicitors, which also has offices across Worcestershire and Shropshire, entered the Birmingham market legal market in 2018 following its merger with two-partner firm Pearson Rowe.
Since then it has grown significantly with a team of 12 based in the city, including partners specialising in corporate law and commercial property.