Plans revealed to transform disused swimming baths into co-working and enterprise hub
Plans to transform a swimming baths into a major co-working and enterprise hub have been revealed.
Intervention Architecture has been appointed as lead design consultant by Witton Lodge Community Association (WLCA), to develop proposals and submit a planning application for the refurbishment of Birmingham's Erdington Baths into a multi-purpose creative enterprise space.
The scheme would also include a cafe, restaurant and creche.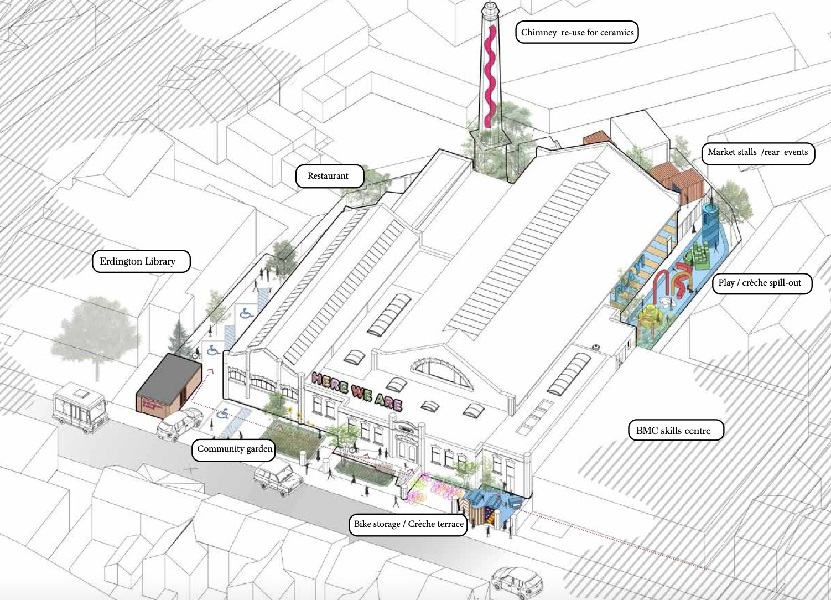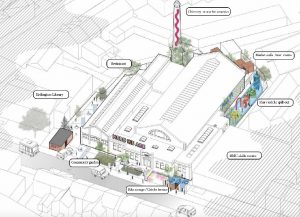 The Erdington Baths opened in 1925 and the building has been vacant since its closure in 2014.
Intervention's design and access statement submitted to Birmingham City Council in December said: "The central goal of the project proposal is the provision of affordable, small scale working and meeting space for local SMEs, individuals and resident groups.
"Comparable models can be found in projects elsewhere in the UK, with their growth assisted by increased access to mobile working via digital technology and documentation, dramatically reducing the need for many businesses or collaborative groups to require a long term permanent base."