New life is breathed back into historic Birmingham dockside development

A historic landmark along Birmingham's iconic canal network is set to be transformed into a new development of 61 apartments called Lockside Wharf.
Newly-formed Joseph Mews is teaming up with Consortia Developments to create the apartments, which it describes as "refined urban spaces that maintain a reclaimed aesthetic".
Just minutes from the Jewellery Quarter, Brindley Place and Birmingham City Centre, Lockside Wharf will represent true city centre living and is an organic third act for the building. Originally created as a Victorian workshop in 1897, it was bombed during the Second World War and renovated in the following years.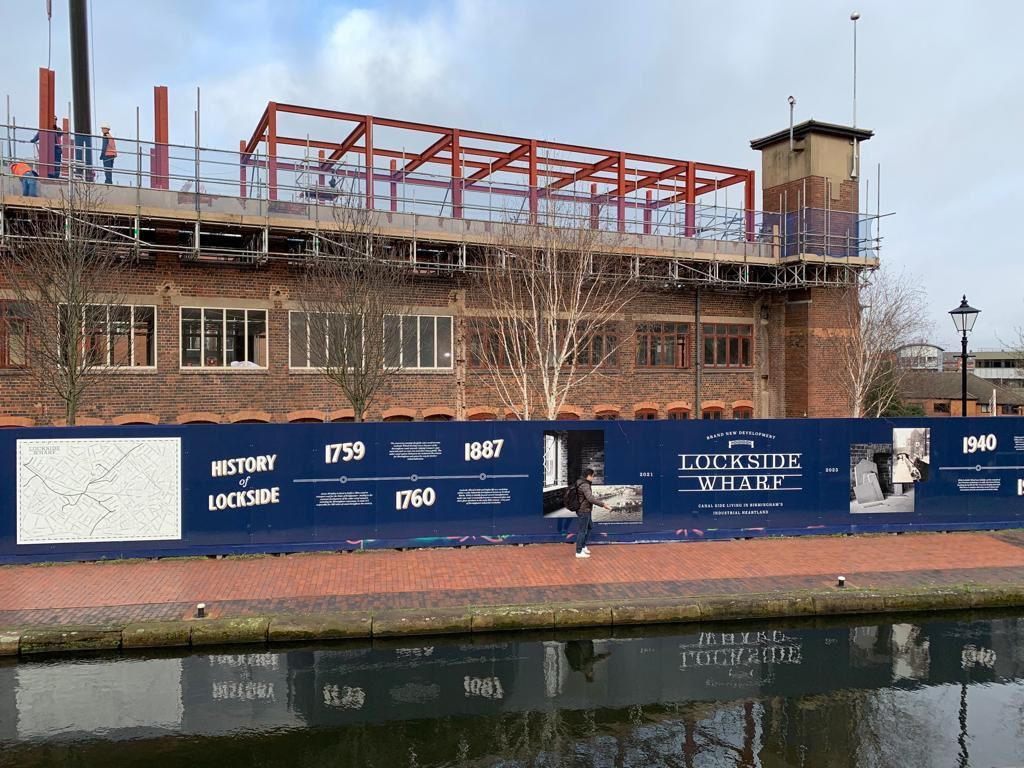 Originally a workshop and glassworks under the name of Scotland Works, it was converted into office space in the 1980s and has a rich heritage manufacturing a number of goods that were shipped across the UK via its access to the neighbouring Birmingham and Fazeley Canal network.
Featuring a mix of one-bedroom, two-bedroom, three-bedroom and larger duplex apartments, Lockside Wharf is a high-quality development in an accessible, desirable location.
Each apartment offers a sophisticated, premium city lifestyle, with handle-less Poggenpohl designer kitchens featuring quartz worktops and matte black fixtures as well as wine fridges.
Throughout the rest of the apartment, you'll find clean designs and functional living with Karndean flooring, exposed brickwork and exposed steel. A superior build quality ensures an apartment that can keep up with your lifestyle, while state-of-the-art appliances provide everything you need day-to-day.
Lockside Wharf is one of two new developments that Joseph Mews has launched alongside their new business, with another in Derby and more to come throughout the year.
Lockside Wharf represents the latest addition to a Birmingham rental market that is booming, designed to appeal to the wave of new tenants that will be living in the city and seeking work at global businesses such as HSBC, PwC and Goldman Sachs.
This will make it a unique proposition for buy-to-let investors seeking the above-average rental yields, capital appreciation and demand that the city is witnessing.
With JLL highlighting Birmingham as the city with the highest potential for price growth in the UK this year, the enhanced specification of Lockside Wharf, partnered with the rising demand, makes it an one-of-a-kind opportunity to invest in a city with an incredibly bright future.
For more information about Lockside Wharf and Birmingham investment, visit www.joseph-mews.com or email sales@joseph-mews.com.