Up to 9 months* free ultrafast full fibre – Let's get back to business.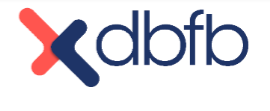 Leading communications business dbfb are offering an unbelievable, exclusive offer to businesses in Coventry.
With up to 9 months free*, which is a possible saving of over £2,250 – local businesses can gain lightning upload and download speeds of up to 1Gbps with ultrafast full fibre. That's up to 100 times faster than the average UK's business connection!
As an official launch partner of CityFibre, and after a successful roll out of connectivity in Northampton and Milton Keynes – dbfb are launching CityFibre in new areas, including Coventry.
For businesses still in contract, you can still claim the offer as long as it is within the offer period (by the 29th July 2022). You'll receive a voucher and have up until the 31st December 2022 to use it. If you don't want to use the voucher, then there's no strings attached – it's simply there to use at your discretion.
With different packages available, the offer varies, and depending on your business size or goals, there may be a better package for you. The dbfb team can talk through your options so you can decide what's right for you.
Simon Pickering, Managing Director at dbfb said: "It's been a tough few years for businesses, with constant uncertainty and the to-and-fro from offices. Whether businesses are fully back to the office, or have downsized offices and opted for hybrid working, we're hoping our exclusive full fibre offer opens the door to many business benefits – and gives businesses in the community a boost!"
With FTTP (Fibre-to-the-premises), being available to more businesses around the country, it's said that nationwide full fibre network could boost UK productivity by up to £59 billion by 2025. By offering this exclusive CityFibre discount to businesses in Coventry, dbfb are hoping it opens up more opportunity for local businesses to get on the full fibre ladder and help boost the local economy. It's also a great way to attract more workers to Coventry as more people are moving into rural areas outside of the likes of London and other large cities.
Simon added: "Rolling out full fibre in Coventry with CityFibre is pivotal to our plans to support local businesses in building the economy back up. Through our offer we hope it enables businesses to get started with FTTP to help them work faster, more productively, and efficiently. With it being predicted that one day everyone will have full fibre- we're determined to support businesses in Coventry and help them get ahead."
dbfb are a communications business specialising in connectivity, telephony and IT solutions. With an impressive 98.7% customer satisfaction score, they continue to grow focusing on service as their key differentiator in the market.
The exclusive offer is running for a limited time and only applies when you purchase through dbfb – so if you're interested, be sure to get in touch. You can find out more at www.dbfb.co.uk/cityfibre or call 01604 673320. *Terms and conditions apply.