Australian businesses invest £28.5bn to level up the UK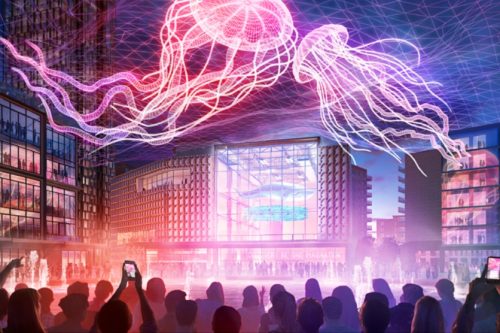 Australian businesses have announced major new investments totalling £28.5bn in projects across the UK.
The focus of the funding will be directed to level up the UK, improve the quality of our infrastructure and housing and drive a green industrial revolution.
For the Midlands, real estate and investment group Lendlease plans to deliver £5.5bn worth of investment across major regeneration projects in Birmingham and London over the next five years. It is expected to deliver thousands of new low carbon homes, training and employment opportunities.
It is partnering with Birmingham City Council on the creation of a £1.9bn urban quarter in the heart of Birmingham, which has the potential to create over 8,000 new jobs and will provide over 3,000 new homes.
Lendlease's Global CEO, Tony Lombardo, said: "We stand shovel ready with the British Government and our partners to deliver vital new homes, parks, offices and jobs for the UK and its people. In line with our world-leading decarbonisation targets, we'll be striving to make these places and neighbourhoods some of the most sustainable in the UK."
IFM Investors intend to invest £3bn over the next five years to help maintain existing assets including the M6 toll, East Midlands, Manchester and Stansted airports. It has a new net-zero fund, that will support large-scale infrastructure energy transition projects.
IFM CEO David Neal said: "IFM is owned by pension funds and invests, over the long term, on behalf of pension funds, their members, and other long-term investors. We have been investing in core UK infrastructure for decades and now are planning to almost double our investment over the next five years.
"We believe the deployment of pension capital in partnership with the UK government will be critical to supporting the UK's energy transition and net-zero ambitions over the next 25 years."
Financial services firm Macquarie Group will grant £12bn of investment by 2030 in infrastructure projects including offshore wind in Lincolnshire and northern Scotland, gigabit broadband in rural England and hydrogen hubs in Southampton and Orkney.
Prime Minister Boris Johnson said: "I'm proud that some of Australia's leading businesses have chosen to invest in the UK, recognising opportunities across the globe in our dynamic and forward-looking economy.
"The fantastic schemes announced today will turbocharge the Government's efforts to create jobs and growth in every part of the country, and put the UK at the cutting edge of the green industrial revolution. This is Global Britain in action – building new partnerships with friends and allies around the globe to create prosperity at home."
The Prime Minister today (Wednesday 30th March) has also held a UK-Australia investment roundtable at Downing Street with ten Australian CEOs and senior executives, alongside the International Trade Secretary to welcome the investment.