Just Stop Oil blocks key terminal in Birmingham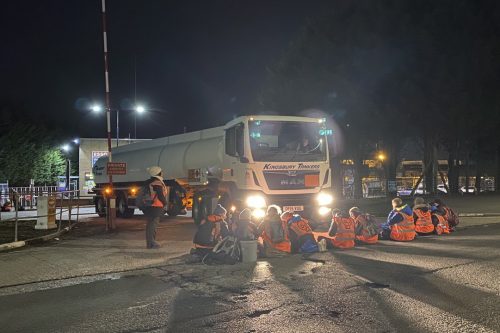 Environmental activists from the campaign group Just Stop Oil have blocked a number of oil terminals across the UK, including a site in Tyburn, Birmingham.
Police have been dealing with the activists this morning (Friday 1st) at Birmingham's Esso terminal as they prevented tankers from leaving sites by sitting on the roads in front of them or by sitting on top of the tankers themselves.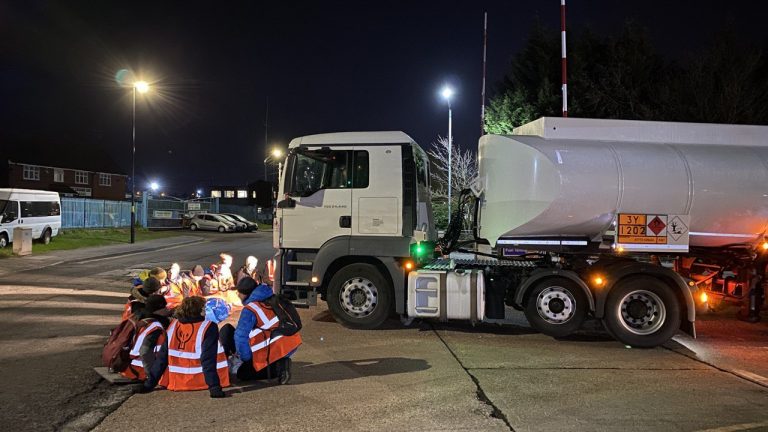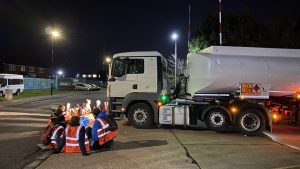 The actions are being carried out by supporters of Just Stop Oil and Extinction Rebellion who say their action comes due to a series of cascading crises, the war in Ukraine, the cost of living crisis and news that climate breakdown is happening much faster than expected.
The group says these events should prompt an emergency response to reduce UK dependence on oil and gas, but the government is doubling down on drilling for new oil and gas.
Louis McKecknie, 21 from Weymouth said: "I don't want to be doing this but our genocidal government gives me no choice. They know that oil is funding Putin's war and pushing millions of people into fuel poverty while energy companies reap billions in profits.
"They know that to allow more oil and gas extraction in the UK is suicidal and will accelerate global heating. It means millions dying of heat stress, losing their homes or having to fight for food. This is the future for my generation, I stop when oil stops."
West Midlands Police tweeted: "We are working to deal with this as quickly as possible" and said that delays should be expected on Wood Lane, Bromford Lane and Tyburn Road. West Midlands Fire Service said its crews were also in attendance at the incident.
Just Stop Oil listed seven of the locations as:
Inter Terminals UK, Grays, Essex
Navigator Terminals Thames, Grays, Essex
Buncefield oil depot, Hemel Hempstead, Hertfordshire
Esso Birmingham Fuel Terminal, Birmingham, West Midlands
Esso West London Terminal near Heathrow Airport, west London
BP's Hamble Oil Terminal, Southampton, Hampshire
ExxonMobil's Hythe Terminal, Southampton, Hampshire
Essex Police said they have made six arrests "so far".
ExxonMobil UK wrote on Twitter: "Small protests are currently underway outside our Hythe, Birmingham and West London fuel terminals.
"While we respect the right to peaceful protest, our priority is the safety of our people, our neighbours, the protestors and our operations.
"We are working with the police to ensure that safety is maintained."
The firm said it had temporarily suspended operations at the locations mentioned, but its other terminals at Purfleet and Avonmouth were not affected.