Pop-up coffee shop brews up permanent base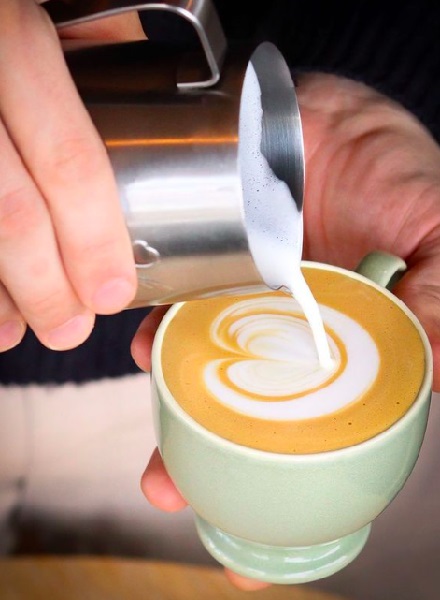 Pop-up coffee shop Pause is set to get a permanent home this month as the owners unveiled plans for new premises in Kings Heath.
Owners Farah Chaudry and Rory McGhie will open the shop in Kings Court on Wednesday May 25.
Founded during the pandemic, Pause started out as a home delivery service before going on to pop-up success in venues across Strichley and Bournville.
Chaudry said: "Pause was born during lockdown at a time when people needed care and connections, but they were often quite difficult to find.
"When we opened our first popup, there were lockdown restrictions in place that meant you could only meet one person from another household for a walk. The name came from the fact that during this turbulent time, our customers could come in for a takeaway but were not able to sit in with us.
"We wanted our customers to pause for a brief moment and allow themselves to be cared for – it was important then and it's still at the heart of what we do and will be when we open our doors in Kings Heath."
McGhie added: "We were contacted by a friend of ours, Sabrina Fung of blowater.co, who told us that a great space was becoming available in Kings Heath. She knew we were looking for a permanent home and introduced us to our landlord, Paul – we're so grateful to her.
"Making our home in Kings Heath came as a bit of surprise to us, as we had created a solid customer base in Stirchley, but as soon as we visited the space we knew it was the right move for us. We also spoke with Levain & Cherry who were excited to have us in King's Court, and we've already started planning some exciting collaborations."