Plans submitted for vacant Wolverhampton Eye Infirmary
An application has been submitted to transform the former Eye Infirmary site in Chapel Ash, Wolverhampton.
BZ Property Holdings has proposed to redevelop the site into a mixed use residential and commercial complex, housing 75 luxury apartments alongside the delivery of a new healthcare development, which will house a Special Educational Needs School and an Eating Disorder Clinic.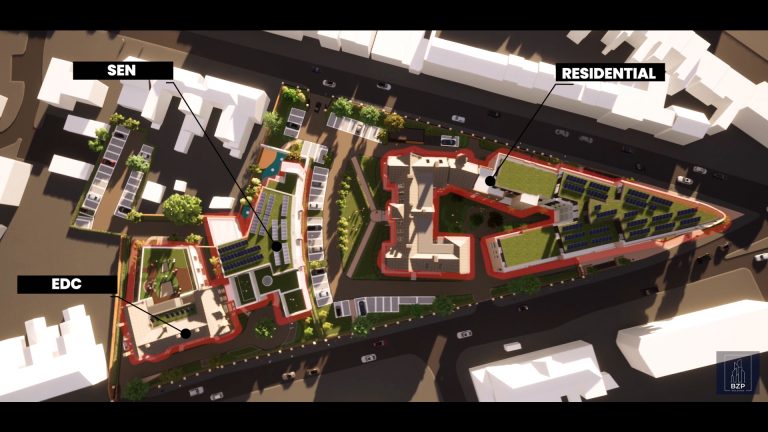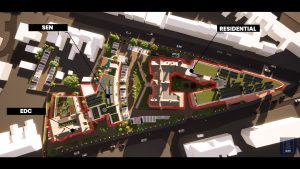 The historic buildings on site and the Eye Infirmary's tower will be rebuilt as part of the proposed construction, which have lay vacant since the local NHS Trust moved its services to New Cross
Hospital in 2007.
Zed Ahmed of BZ Property Holdings said: "Since acquiring the Former Eye Infirmary our aspiration has always been to unlock its potential after many years of vacancy and neglect.
"We have instructed a first-rate team to develop a sensitive scheme but importantly one which is deliverable.
"Alongside our partners InMind Healthcare, these proposals will secure the future of two of Wolverhampton's historic buildings whilst delivering new homes and much need child healthcare therapy facilities".
Josh Coldicott of planning consultancy Sphere25 added: "The submission of this planning application is a landmark occasion for this gateway site which has been vacant since 2007.
"Liam Russell Architects has developed a scheme which is both attractive and functional. The proposals will rejuvenate this part of Chapel Ash and act as a catalyst for further investment in this part of Wolverhampton".