Squire Patton Boggs hires head of corporate from rival law firm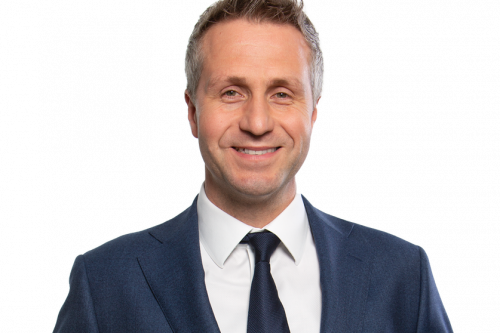 Squire Patton Boggs has appointed Gateley's national head of corporate Tom Durrant to lead its Birmingham corporate practice.
It is seen as a significant hire for the global law firm, and a signal to the market about its ambitions in the Midlands.
European managing partner Jonathan Jones said "there will be more to come in Birmingham" from the firm, which led more than 30 deals out of its Birmingham office last year with a value of £1.5bn.
He told TheBusinessDesk.com the firm has "just completed a record year on the back of a record year" with its corporate practice, and its private equity business in particular, driving growth.
The firm has 18 corporate finance partners in London, six in Manchester, six in Leeds, but only three in Birmingham – who all specialise in equity capital markets and M&A work.
Jones said the firm had "been looking for what feels like forever for the right person" and Durrant's PE expertise was a key factor in his appointment.
"We've spent a lot of time and effort driving our private equity business, not only in the UK, but also in continental Europe as well, making hires into Paris and Madrid and Milan and Frankfurt," said Jones.
"Part of the reason for that has been that as our private equity business in the UK has become more successful, it's starting to generate opportunities to refer work into our European offices. That's something that we expect Tom to be doing, in addition to the reputation and profile he has in the local market as well."
Durrant's appointment is seen as the start of the next phase in a period of growth for the firm's corporate team in the Midlands.
Jones is looking to more than double the current team over the next five years to six partners and up to 15 associates so that corporate work accounts for a greater proportion of the Birmingham office's revenues.
Paul Mann, who heads the firm's European private equity team, described Durrant's appointment as "a sign of our commitment to the Midlands, and to the many regional, national and international clients who need access there to best-in-class corporate support".
Durrant started his legal career at Edge Ellison, the Birmingham firm which was the basis for Squires' base in the city today. He joined Gateley in 2005, became a partner in 2008 and then head of corporate in 2015.
"This is an exciting new opportunity for me," he said. "Squire Patton Boggs has all the commercial flair and ambition of a successful global firm, whilst retaining strong regional ties and acute awareness of the local market.
"The range and depth of the work they do for PE and corporate clients is hugely impressive and I look forward to contributing to the firm's continued growth."