People: Ashman Bank appoints director; Warwick Conferences announces latest hire; and more
Ashman, the new entrant bank, has appointed Neil Molyneux as senior relationship director.
Molyneux will initially be leading the team responsible for originating new lending and building the broker panel. This will initially include bridging, with plans to introduce buy-to-let, commercial mortgages and property development, servicing the lending needs of the commercial real estate sector, defining products and delivering them to the marketplace.
Molyneux joins from Masthaven Bank, where he led teams in business development, account management and product design across bridging and development finance for nearly 10 years.
He brings more than 30 years experience in banking, real estate and wider financial services to Ashman. In addition to his almost decade with Masthaven, Molyneux has held roles at Cheval Bridging Finance, Sequence, Forces Financial, Swift Group, Lehman Brothers, and Advance Finance Group.
Ashman was awarded its UK banking licence in June, the first banking licence awarded this year.
Molyneux said: "So much of what Ashman is seeking to achieve resonates with me, most notably to provide a better solution to SMEs (small and medium sized enterprises) who continue to struggle to get the funding and service they deserve. I am delighted to be playing a part in turning Ashman's vision into reality and I very much look forward to working with like-minded intermediaries who also share a passion for delivering a better lending experience."
Headquartered in Birmingham, Ashman is initially focused on lending to SMEs in the commercial real estate sector, while providing savers with competitive rates.
:::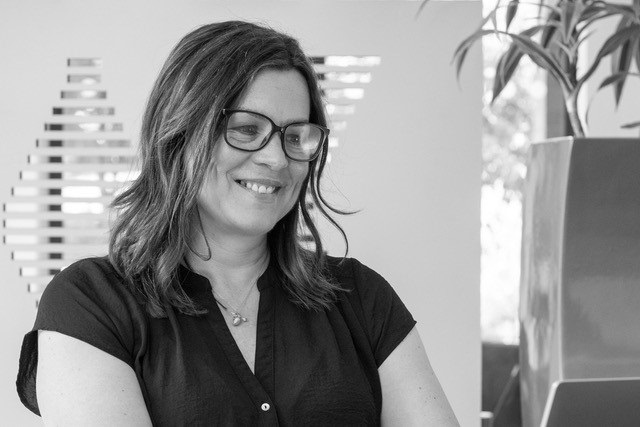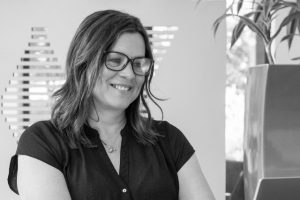 Events and meetings space provider Warwick Conferences has announced the appointment of Christine Jones as business development manager.
Supporting organisations in the pharmaceutical, finance and legal sectors, Jones has worked at Warwick Conferences for more than 12 years as a sales manager. In her new role, she will be using her experience to manage client relationships to ensure events are designed to meet wider business objectives.
Jones said: "I'm looking forward to working with new and existing clients to help create the most effective environment for their meetings and events. In my 12 years at Warwick Conferences, I have seen how the facilities have continually evolved to ensure delegates are always inspired, and I can't wait to help organisers achieve their business goals and objectives in my new role."
Paul Bartlett, director at Warwick Conferences, said: "Christine has a wealth of experience in the events and meetings sector and will be looking to tap into this expertise to ensure we deliver memorable experiences to organisations. She has been a fantastic asset to Warwick Conferences over the last decade, making her the perfect addition to the business development team."
:::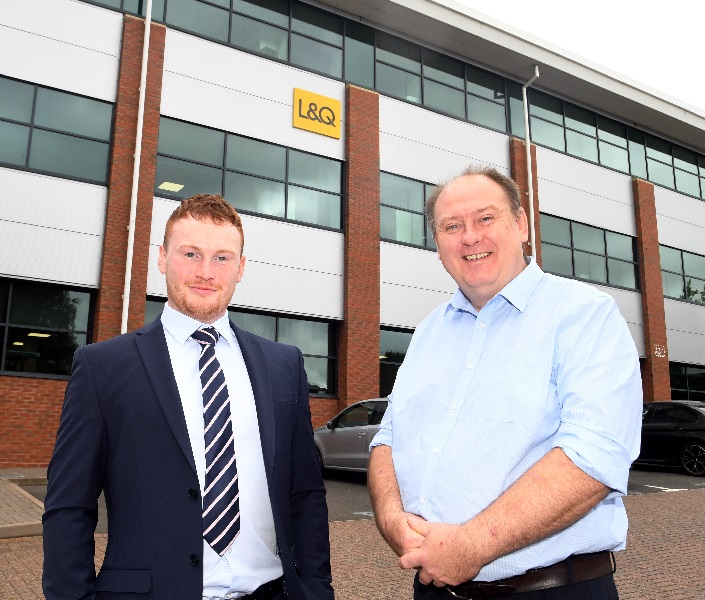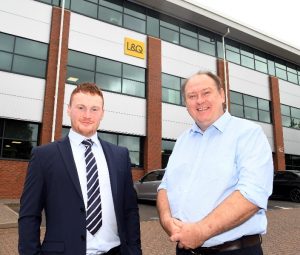 Two new recruits have joined land promoter and developer L&Q Estates.
Marcus Hill has been appointed principal designer at L&Q Estates, which is based at Tachbrook Park in Warwick.
He has been joined in the construction team by Jack Wilkins to grow the department to a 14-strong team.
Hill joined Entec UK 20 years ago as a drainage engineer which was then acquired by AMEC, a business that subsequently merged with Wood.
Jack Wilkins has been appointed as project engineer. He started his career with Barratt Homes as a trainee engineer, while studying for a degree in Construction Management at the University of Bedfordshire, before securing his new role at L&Q Estates.