Melrose to spin off GKN businesses to form new company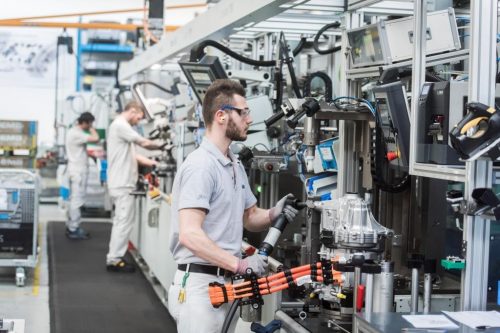 Birmingham manufacturer Melrose Industries is set to demerge its GKN Automotive and GKN Powder Metallurgy businesses from the group, into an independent and separately listed company.
GKN's automotive and powder metallurgy businesses will be separated from Melrose's aerospace arm and form DemergerCo by way of a demerger of shares.
DemergerCo will be an independent, London-headquartered group and will also seek admission to be listed to trade on the London Stock Exchange.
The new group will effectively become an automotive platform, as Melrose will continue to own both GKN Automotive a leading supplier of driveline technologies to the global automotive industry, and GKN Powder Metallurgy, which produces metal powder and precision powder metal parts for the automotive and industrial sectors.
Melrose will also retain ownership of GKN Aerospace, a leading manufacturer of airframe structures, engine components and electrical interconnection systems for the global aerospace industry, across both civil and defence platforms.
Simon Peckham and Geoffrey Martin will be executive directors of DemergerCo, as well as remaining Chief Executive and Group Finance Director of Melrose. The current Chief Executive and Finance Director of GKN Automotive, Liam Butterworth and Roberto Fioroni will take up equivalent roles for DemergerCo.
Melrose's "Buy, Improve, Sell" strategy will also continue and the board says it expects to pursue future acquisitions as soon as possible post demerger. These could either be in aerospace or the wider industrial sector.
Justin Dowley, Chairman of Melrose Industries PLC, today said: "Since acquiring GKN in 2018 we have reinvigorated each business to achieve its potential. The proposed Demerger now gives each an exciting opportunity to individually grow shareholder value through organic growth and acquisition in both platforms.
"Meanwhile, we remain on track to meet our full-year 2022 expectations with full inflation recovery and providing good momentum for the intended Demerger in the new year."
The demerged automotive group is reported to account for around two-thirds of Melrose's current projected revenues for 2022 of more than £7.5bn.