How businesses can focus on investment in renewables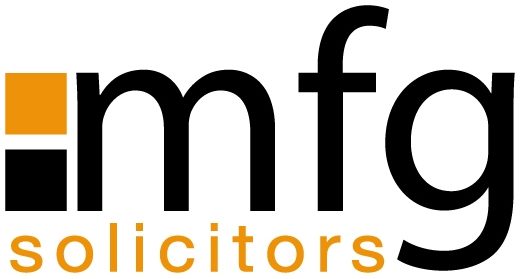 As soaring energy bills and the subsequent cost of living continues to dominate headlines, there has been a growing focus on the need to invest in renewable energy sources in order to combat the UK's reliance on fossil fuels, says Clare Regan of mfg Solicitors.

Renewable energy already makes up a significant proportion of the UK's electricity, with 43% of its power now coming from a mix of solar, wind, bioenergy and hydroelectric sources. This figure is only set to increase in line with the government's pledge for the UK to reduce its greenhouse-gas emissions to net zero by 2050.
Now appears to be the time for both developers and landowners to consider their opportunities to capitalise on the rising demand for renewable energy whilst also helping to contribute to the UK's ambitious renewable energy targets.
At mfg Solicitors LLP, we act for both landowners and developers on a variety of mixed-use development projects, with a particular focus on solar and battery storage facilities.
There are always key issues to be aware of with these types of projects to overcome growing but necessary red tape. We can assist you with understanding the initial terms of the deal, financing, regulatory requirements and connection to the grid.
For developers, we will ensure that you have adequate time to evaluate the site, ensure that the site has the necessary planning permissions and grid connection, and conduct full due diligence to clarify that there are no issues which may inhibit the use of the site as a renewable storage facility. More than anything, our team help to carefully balance the needs of any developer against both parties desire to protect their property interests and maximise revenue.
If you are a landowner, we will ensure that you are not subject to any unnecessary costs or losses when the land is being used by the developer and that provisions are made for reinstatement when the agreement comes to an end.
The most used documents in renewable projects are option agreements and commercial leases. Typically, and option will be granted for two or three-year period whilst the solar developer obtains grid connections, planning permission and sometimes, funding.
The lease terms are anything upwards of 30 years, making this long-term commitment for the landowner, but also an attractive long term revenue stream.
Our Commercial Property team can assist you to make the right decisions and limit your risk in a fair and balanced way.
We work with our colleagues within the Agricultural and Rural Affairs team here at mfg to make sure the commercial arrangements also fit with existing land uses.
If you are a landowner or a developer and require any assistance with a proposed renewable development project, please do get in touch with our Commercial Property partners Clare Regan or Beth Margetson who can provide expert advice on the legal process. clare.regan@mfgsolicitors.com or beth.margetson@mfgsolicitors.com or call 0121 2367388.