People: NorthEdge; Haines Watts; Anthony Collins Solicitors

Lower mid-market private equity firm NorthEdge has announced several changes to its leadership team to support the next phase of growth.
Michael Joseph will be stepping down, with Grant Berry moving into the role of executive chair.
Joseph will continue to be a part of NorthEdge on a part-time basis, moving into the role of senior advisor and continuing to provide the guidance, expertise and support that has enabled NorthEdge to grow over the last ten years.
In his new role, Berry will use his extensive experience to chair the investment committee and will remain involved in new investment activity and investor relations.
Keven Parker will move into the joint managing partner role alongside Ray Stenton, while Jon Pickering will assume the role of chief investment officer.
Parker will continue to take lead responsibility for the NorthEdge portfolio, alongside an increasing involvement in organisational development and investor relations. Jon will manage all investment activity for the firm and continue to lead NorthEdge's largest investment opportunities.
These changes follow the promotions of Lucie Mills and Phil Frame to partner roles earlier this year.
Ray Stenton, managing partner at NorthEdge, said: "I am extremely proud to see how NorthEdge has evolved over the last decade and delighted with the team we have in place across the business. These leadership changes mean we are well-placed to continue to grow strongly over the coming years, backing high-quality management teams and supporting our portfolio to build better businesses."
:::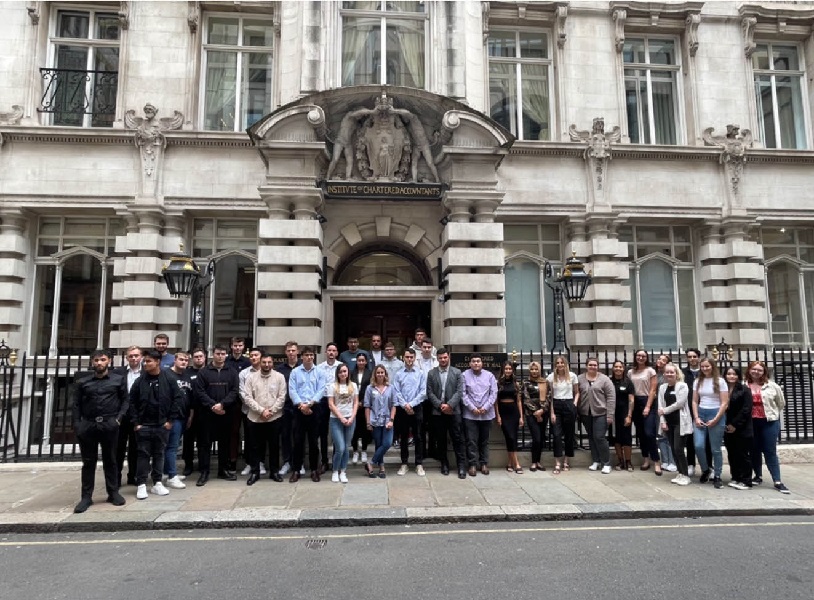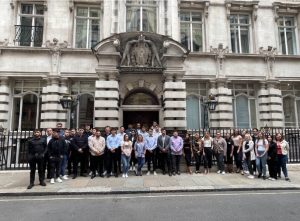 Accountancy and business advisory firm Haines Watts has welcomed six trainees and graduates to join the firm's operations in the West Midlands.
The graduates and school leavers will take up a host of positions across its offices in Birmingham, Tamworth, Worcester, Ashby, and Hereford, joining their current crop of 24 other regional trainees.
Baljit Kaur, regional HR advisor in the West Midlands, said: "Our trainee induction was a fantastic opportunity to welcome our 2022 cohort of new starters.
"They had a fun-filled, informative day getting to know each other and gaining insights from our existing trainee group, about life as a trainee and the journey ahead. They also heard from senior partners and owners of the firm about their stories, the values that run through our people and brand, the clients we work with and ambitions our leaders have for the future of Haines Watts.
"The innovative ideas generated during various tasks were excellent and I was delighted to see them developing relationships with their peers from other offices across the UK. They're at the start of a very exciting journey at and I look forward to seeing the ideas and energy that they bring."
:::
Anthony Collins Solicitors (ACS) has announced the appointment of two legal directors.
Gayle Monk joined ACS in 2005 as a paralegal, training and qualifying at ACS. She now works predominantly with local government and housing sector clients on procurement, contracts and related legal issues, focusing on both social value and climate and biodiversity related projects.
Monk will use her new director position to focus on a coordinated approach to supporting clients on issues of climate change, decarbonisation, and waste and recycling across all sectors.
She leads the legal compliance certification programme for social housing clients, developing a comprehensive assurance product which gives confidence to housing associations that areas of non-compliance are spotted and addressed.
Katherine Sinclair joined the employment and pensions team at ACS four years ago and has since built strong client relationships across the housing, education and charity sectors. She now leads the development of both the social housing and education sector work in the firm.
The two promotions follow ACS' continued investment into growing the firm via internal appointments and strategic lateral hires, with eight new partners appointed across 2022.
Peter Hubbard, senior partner at Anthony Collins Solicitors, said:
"The combined expertise and important work of Gayle and Katherine will continue to help support our clients and their businesses in these challenging times.
"Gayle joined ACS 17 years ago and qualified with the firm. Her ongoing work growing our legal compliance certification programme and supporting clients on social value and climate issues has been invaluable.
"Katherine brings a continued positive energy to the team as she focuses on her business development initiatives. This new role will help provide further support for our clients and help towards the firm's strategic objective of growing our housing support network.
"I would like to congratulate both of them on their achievements and thank them for the commitment and continued support they have shown to our goal of creating positive change."