Multimillion-pound boost for manufacturing training centre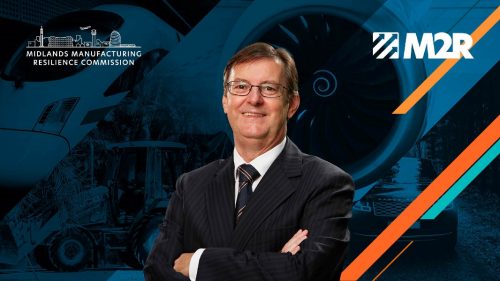 A Coventry-based manufacturing centre specialising in training and R&D has secured a multimillion-pound sponsorship deal to continue to deliver advanced skills in the sector.
Lloyds Bank has committed to continue to provide the Advanced Manufacturing Training Centre (AMTC) £1m per year before 2030. The deal brings Lloyds Bank's total sponsorship of the AMTC to £15m
The AMTC has already trained more than 2,500 engineers, graduates and apprentices during the initial eight years of Lloyds Bank's support, a figure set to rise to more than 5,000 by 2030.
Clive Hickman OBE, CEO at the MTC, said: "We've bridged the gap between industry and academia at the MTC for more than a decade, and the support from Lloyds Bank has been integral to the success we've had. The extension of this partnership and the increase in funding will mean we can deliver more apprenticeships and training that will enable the UK to maintain its position as a global manufacturing leader."
The sponsorship was announced at a Midlands Growth Meeting this week in Birmingham hosted by Elyn Corfield, CEO for Business & Commercial Banking at Lloyds Banking Group.
Corfield said: "Finance represents only a part of the equation when manufacturers are investing in advanced technologies and solutions. They also need the skills to implement and manage changes to successfully reap the rewards these technologies can offer.
"The MTC is right in the heartland of the UK's manufacturing industry and its training programmes will be vital if the sector is to overcome challenges like decarbonisation and the productivity puzzle, all while becoming more globally competitive."