Environmental consultancy achieves B-Corp certification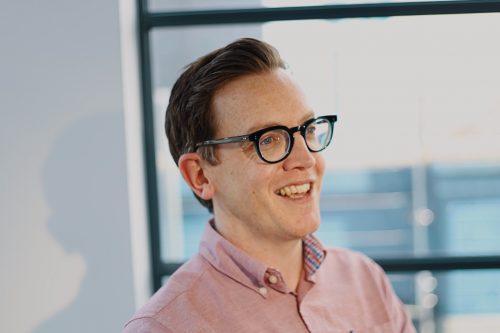 Birmingham environmental consultancy Tyler Grange has revealed it is now certified as a B-Corporation.
Recognising firms that meet the highest of standards in social and environmental performance, public transparency, and legal accountability, B-Corp is an international community of more than 5,000 businesses worldwide – including 1000 in the UK.
Tyler Grange achieved a B-Corp Impact Assessment (BIA) score of 91.3 – the median score for ordinary businesses that complete the B-Corporation BIA is 50.9 and an 80+ score is required to achieve certification.
The Hockley firm's scores also exceed benchmarks set for B-Corp certified businesses of its size, resulting in it being categorised as a company with 'minor environmental impact.'
Other factors that scored very highly were Tyler Grange's commitment to its workers, who can access free counselling and ongoing mentorship, career development and training programs, and a three-day weekend as part of the UK's four-day week pilot scheme. Tyler Grange employs more than 80 people and has offices located in Birmingham, Manchester, London, Bristol, Exeter and Cirencester, in the Cotswolds.
The certification was led by Tyler Grange Quality and Data Manager Kay Geoghegan.
Chris Turner, the executive director of B Lab UK, says "This is a movement of companies that are committed to changing how business operates and believe business really can be a force for good. We know that Tyler Grange is going to be a fantastic addition to the community and will continue driving the conversation forward.
"We are pleased to have B-Corporations of all shapes and sizes as part of our community – from start-ups to multinationals and across many different industries. Business is a powerful force and B Corps demonstrate that you can do good in any sector. Welcoming Tyler Grange is an exciting moment because they have an opportunity to lead the way within the environmental consultancy industry".
Tyler Grange director Jon Berry said: "We always strive to show our commitment to our people, our clients, the communities in which we work and the planet – and what better way to do this than by achieving B-Corp certification? We're proud to be joining the community and wider network of like-minded, for-profit organisations that want to enjoy commercial success as well as to drive positive social change.
"We pride ourselves on our innovation and constantly challenge ourselves to do things better and differently. The number of UK B-Corporations has doubled in the last year, which is a clear sign that the community is rapidly expanding as more and more businesses dedicate themselves to doing good. We really hope that we can now inspire and encourage others to join us.
"Whether we're working a four-day week, brewing our own beer or giving back to causes close to our hearts through our charity work, they're strengthening their impact on our business, communities, and the world. And that really does feel great."