Work begins on 90 new family homes in Rugby
Work has begun on 90 new homes in Rugby by developer Countryside Partnerships, housing association Platform Housing Group and build-to-rent provider Sigma.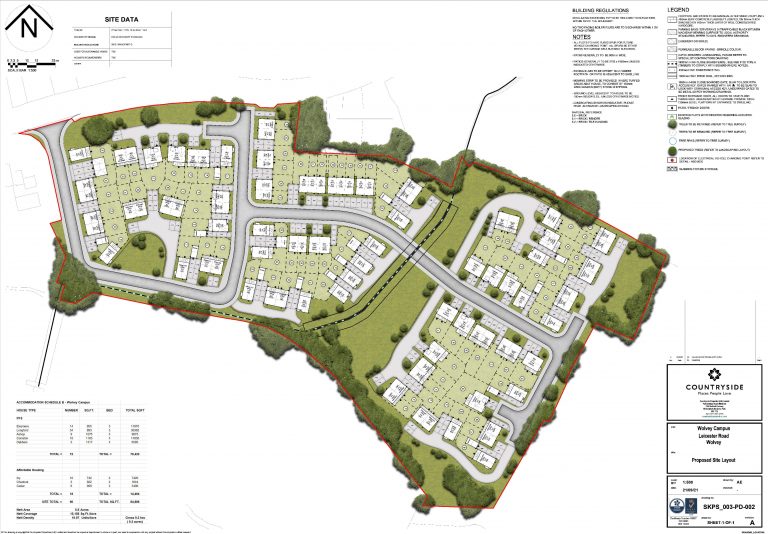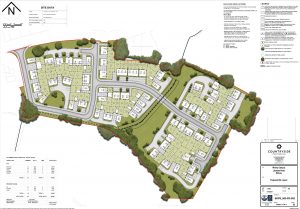 The partnership is creating a range of two, three and four-bedroom properties on a former industrial site at Wolvey Campus.
Of the 90, 18 will be classed as affordable homes, 40 will be sold on the open market and a further 32 will be under Sigma's private rental brand, Simple Life, providing homes for families in the area.
Known as Kingmakers View, the new residential development will include landscaping, and open space with children's play area and storm water attenuation areas.
The local community will also benefit from a contribution of over £145,000, comprising:
• £2,462 towards education and libraries;
• £45,568 for healthcare;
• £22,974 for transport, including road safety, sustainable travel, bus stop contributions and public rights of way improvements;
• and £74,365 towards public open spaces and play areas including improvements to Wolvey Rush Pasture Nature Wetland Reserve and sports provision.
Phil McHugh, managing director of the West Midlands at Countryside said: "We are excited to start work with Platform and Sigma, transforming this former industrial land into much needed new homes and providing the local community with a host of social and environmental benefits to improve quality of life for everyone in this attractive and well-connected part of the Midlands."
Charlotte Johnson, Platform's recently appointed head of new homes delivery for the area commented: "We're delighted to see work started at this key site for us in the region. They are a great accompaniment to our current stock in the region and will provide much needed affordable homes in the area.
"Myself and our new quality managers look forward to visiting the site as it takes shape before eventually seeing our customers moving in to their new homes".
Kate Tuckey, development director at Sigma Capital said: "We're delighted to be working alongside Countryside to bring yet another very desirable development to a new location for Simple Life Homes.
"With some existing sites closer to Coventry and other surrounding areas, which have experienced huge demand, we're pleased to be in a position to provide a better quality, pet friendly, rental home for local families, teamed with a professional landlord service."