People: HIVE360; Team ITG; Piper Homes
Birmingham-based employee benefits and outsourced payroll provider HIVE360 has recruited employee benefits professional Adam Joyce to its senior business development team.
Joyce has 18 years experience in the employee benefits and rewards industry, and has held senior positions at several specialist employee benefits providers including Sodexo, Personal Group, Wrkit and most recently, Vivup.
He joins HIVE360 as senior business development manager to support new and existing clients with the customisation and integration of the company's digital mobile employee benefits and rewards solution, Engage.
David McCormack, CEO, HIVE360, says: "The team is committed to and focussed on building on our customer experience, data and offerings for all clients.
"With one of the country's best and most comprehensive B2B employee benefits solutions, HIVE360 continues to explore supporting business owners, managers, HR professionals, SMEs and recruitment professionals. Engage is a true differentiator for all our clients, and so expanding our team is in response to growing demand.
"Adam is a highly experienced employee rewards and benefits specialist, an excellent resource and employee benefits advisor to our clients, and a highly knowledgeable addition to the HIVE360 team."
Joyce adds: "It's a fantastic opportunity to join the team at HIVE360 at such an exciting time.
"The Engage app really is the only truly all-encompassing employee engagement solution, from payroll and pension, through to benefits and wellbeing. To be able to provide such a valuable tool in up to 120 different languages is a game changer. I'm thrilled to be a part of the team."
:::
Team ITG has appointed James Chittenden as creative officer and managing director of Capture, ITG's new £3.5m, 30,000 sq ft filming studio.
Chittenden joins with over two decades of creative marketing experience, previously serving as executive creative director at cosmetics giant Avon. In his early career, he led high-profile brand strategy campaigns at Harrods, BrandOne, and Salivate.
As well as acting as creative officer, Chittenden will manage Capture, the largest photography, video, and TV studio outside of London.
Based in Tamworth, Warwickshire, Capture is home to two Extended Reality studios, automated photography machines, a seven-metre-tall Infinity Cove studio, cutting-edge recording booth, on-site prop shop, and a large open set-build area.
Since opening last year, Capture has welcomed several major brands including M&S, DFS, and Co-op, completing more than 200 projects and shooting over 60,000 images and videos. Capture has recently worked the likes of Wacoal and Whittard, while renowned clothing brand Boden is currently undertaking a three-month project to put the cost and time reductions that Team ITG can deliver to the test.
Chittenden said: "I am delighted to join the amazing team here at Inspired Thinking Group to transform the way major brands are creating and activating their marketing content. The Capture facility will play a significant role in this, offering state-of-the-art studios and technology to reduce costs and time for campaigns while empowering marketers to unleash their creativity at scale by delivering high-volume, fully localised imagery and video at speed."
:::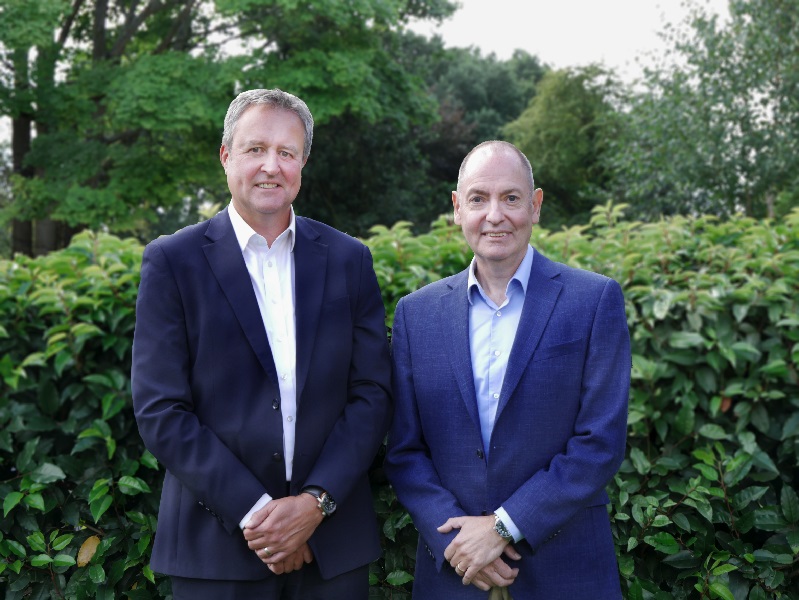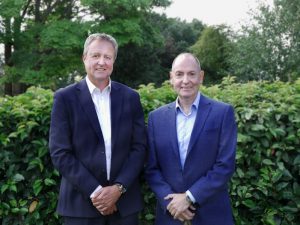 Piper Homes based in Solihull has made four key appointments.
Tim Nutt has joined to head up the Piper team as the new managing director. Nutt has a wealth of experience in the sector including being MD of Taylor Wimpey in the Midlands as well as group MD of Shanly Homes.
Ian Sadler also joins Piper as group operations director following an extensive background in the housebuilding area including Barratt Homes and more recently at SME housebuilder, Mulberry Homes, where he was tasked with business development and increased volumes from 120 – 250 units, significantly increasing the company's turnover.
Thomas Lee previously from Countryside Partnerships, joins Piper as commercial director.
New construction director Rob Dennant, joins Piper following an 18 year career at Taylor Wimpey.
Lee Noble, CEO of Piper Homes, said: "We are delighted to welcome new faces to our business as we take our business to the next level. Our ability to attract candidates of such a high calibre demonstrates our commitment to doing things right."