Chroma set for further growth as 10th anniversary approaches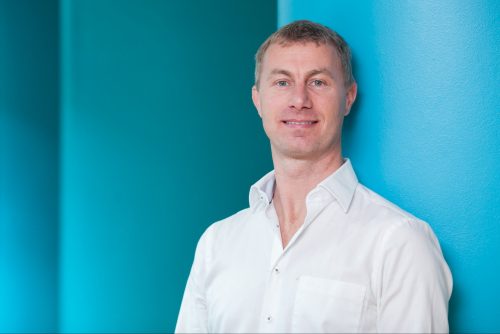 Chroma is looking to build on the success of 2022 as the UK's leading arts therapies provider as it approaches its 10th anniversary in October.
Established in 2013, Chroma now employs over 100 therapists, and that number looks set to grow as demand for arts therapy services increases, with a series of contract extensions and new deals set to be agreed upon.
Chroma collaborates within sector-leading partnerships including with STEPS Rehabilitation, Sue Ryder, Hobbs Neurological Rehabilitation and Voyage Care. Additionally, they're entering the 8th year of supporting HCA Healthcare UK, a leading healthcare provider in the UK, working at the Wellington and Portland Hospitals on a full-time basis.
Chroma has also seen an incredible [100%] increase in medico-legal work in the past 12 months, handling over 700 cases with many of the UK's leading case managers, deputies, insurers, and injury lawyers including Stewarts, Bush & Co, Stokes, Jaqueline Webb, Irwin Mitchell, Slater & Gordon, AXA, Aviva, and Allianz.  
Chroma's successful business approach was recognised last year when it won the Supporting the Industry Award at the prestigious Personal Injuries Awards 2022; an acknowledgement of their success in professionalising the Creative Arts Therapies (CATs) through collaborative working as part of a multi-disciplinary team.
Daniel Thomas, managing director at Chroma commented, "This year looks set to be another amazing one and we could not be more thrilled, especially as we approach our 10-year anniversary this October! I'm always amazed at how Chroma has grown over the last 10 years from my kitchen table to what we are today.
"From our continued partnerships with some of the very best rehabilitation specialists in the UK; specialist schools and medico-legal partnerships, our ongoing CPD sessions, and the implementation of innovative software – Goal Manager to enhance rehab goal setting, 2023 is set to be a good one."
Building upon the success of its CPD sessions, Chroma is looking to widen its CPD training programme of specific theory and techniques, to better prepare educators, lawyers and case managers to support clients with trauma or attachment difficulties.
Sessions range from understanding how questions around gender and identity can affect adolescents, with practical advice on how to help, to using arts therapy and wellbeing techniques in the classroom.
"We consider ourselves a socially aware organisation and aim to continually educate ourselves which is why we have taken steps to become more diverse – as a workforce and in the delivery of our sessions – and inclusive by introducing the ReciteMe tool to the website. With each year we aim to be better, and thankfully, we are on target to achieve that.
"For us, the key to growth is providing added value services to our partners as well as
spending more time with clients and less time on admin work. We're also excited to be introducing more technology and Goal Manager, a new clinical tool that improves the quality of rehab goal setting and streamlines the goal setting process which sets a new gold-standard practice around this aspect of arts therapy work.
"As we approach our 10th year in the industry, I'm very optimistic about the future for Chroma and the arts therapy sector."