Mid-market investment banking firm hails record activity in the Midlands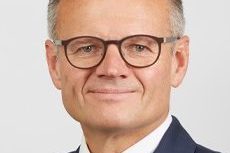 Mid-market investment banking firm Alantra has reported record level of activity in the Midlands for 2022, which saw it work on high-value deals with a combined value of £1.8bn on behalf of many of the region's industry leaders.
Deals included the international sales of Leamington Spa-headquartered Solid Solutions to US-based TriMech, Bidford-upon-Avon-based Tornado Group to Sweden's Storskogen, the merger between Leicestershire-based NeoHealthHub and Germany's PharmaLex Group, the investments in Inspired Thinking Group by Bridgepoint, Imagesound by Livingbridge, Jessup by Palatine, Friend MTS by NorthEdge, Cooper Parry by Waterland Private Equity and DJH Mitten Clarke by Tenzing.
Alantra's corporate finance team has supported founder-entrepreneurs, mid-market management teams and strategic players and has raised more than £1.4bn from private equity investors to invest in leading Midlands businesses.
To support its clients and this high level of deal activity, Alantra is continuing to invest in its team, adding dealmakers across its Birmingham and London offices, including new senior hires to strengthen its pharma and financial institutions teams.
Richard Sanders, partner at Alantra UK Corporate Finance and senior partner of the Midlands office, said: "The Midlands is home to some of the UK's most successful and fastest-growing businesses and it's been a pleasure supporting both long-standing and new clients across the region with their plans for growth and M&A. Although we are starting the year in an uncertain macro environment, strategic players and private equity remain focused on finding high quality opportunities and, with the Alantra team's experience of advising through several economic cycles, we are confident we will be well placed to continue to support leading regional businesses with thoughtful and creative advice as they navigate the next 12 months."