Telecoms firm continues acquisition streak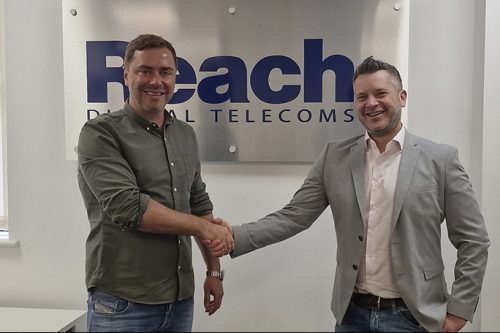 A Shropshire telecom service provider has been acquired by 4Com, the firms fourth purchase in the last ten months.
Bournemouth's 4Com has now added Reach Digital Telecom's 1,200 customers to its already 13,000 strong customer base nationwide. It follows the purchase of Midshire Telecom, Eastern Voice and Data, and the business telecoms customer base of Bluebell Cloud Solutions.
4Com, a provider of business telephone systems, says it has further acquisitions planned in the months to come.
Gary Scutt, 4Com's Chief Executive Officer said: "The purchase of Reach is another landmark moment for us here at 4Com and reflects the success of each of our acquisitions so far.
"The Reach deal will help further accelerate our growth, and they will be a welcome addition to our group. Reach has all the characteristics that 4Com look for in a company and their skills and expertise will complement 4Com well".
Haydn Neville, joint managing director at Reach said: "After discussions with 4Com, we felt the acquisition was the natural progression in Reach's journey and know we will be in very capable hands with them".