'We have been fighting for recognition for over 100 years'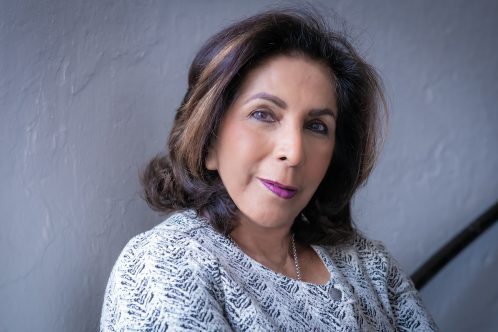 This International Women's Day, we caught up with some of inspirational women in business that we have been fortunate enough to spotlight over the last year.
These trailblazing women truly are paving the way for the next generation of female leaders.
Dr Nighat Awan OBE has had a career spanning 50 years and has dealt with numerous serious illnesses. The award-winning business woman has gone from fashion to floristry to food – but has made it her mission to give back to her community.
Maxine Laceby, co-founder of Absolute Collagen created collagen supplements from bone broth from her kitchen table and this spiralled into a multi-million-pound business.
With no prior business experience and at 50 years old, Maxine did not let these factors stop her. Absolute Collagen has now won several CEW Awards and has been named as the 4th fastest growing company in the UK.
And Sophie Dale-Black, UK Network Director for the Midlands and North of England at the British Business Bank began her career in chemistry and is striving towards helping young women know what options are available to them in STEM.
At The British Business Bank, Sophie is helping to close the gender gap in early stages of equity investment and is levelling the playing field for female entrepreneurs.
Dr Nighat Awan OBE says IWD causes society to realise that women, "have been fighting for recognition for over 100 years, and gives a window of achievement for those young women who do not normally get a voice.
"I would and always tell the next generation to use this valuable day to show your achievements and keep looking up to the stars!
"Never give up, if you believe in something, fight to showcase your idea, every knock you get is a step closer to success .
"The battle to success for women has gone on for centuries, the only way to prove your point is do not let anyone knock your confidence!
"I have been in business for 5 decades and still face challenges, but every little we do will eventually change the landscape of society to accept women for who they are – SUCCESSFUL!"
For Maxine Laceby, co-founder of Absolute Collagen, today is "a call to action, showing women there is no limit to the possibilities".
"Women need to become the voice of change in their minds. The majority of women are naturally humble and modest, and whilst these are both qualities, they can also be the deciding factor that stops them from taking that leap of faith, as I know only too well.
"I stood on the edge, looking down for what seemed like an eternity, only to realise I was the only one holding me back.
"Always bring you to the party, you are your biggest asset. It took me many years to realise I was my biggest asset".
And for Sophie Dale-Black, IWD is an opportunity to encourage, "more young women into science, technology, engineering and mathematics (STEM) subjects at school, opening up opportunities for their careers.
"The next generation of female leaders has a lot to give – but tend to be less aware of equity and venture capital as viable funding options, and even those who are familiar with these alternatives are less likely to pursue them. Keeping our eyes open and looking for the latest opportunity to use our skills within our organisations is important.
"While 40% of Start Up Loans are awarded to female entrepreneurs, there is still a gender gap within equity finance – the latest stats show that for every pound of equity finance invested into businesses, just 2p is awarded to all-female founder teams compared to 84p to all-male founder teams.
"By comparison, women lead 19% of smaller businesses with employees and 20% of self-employed people are female. Interventions that help female entrepreneurs to understand their finance options better and make warmer connections into investment networks are making headway, with a smaller gender gap at earlier stages of equity investment.
"Achieving gender equity in small business finance is possible and we are making progress in the right direction. While there is still work to be done, it is heartening to see that this topic is becoming a major part of conversations around small business finance".