People: Mezzle; Seymour Manufacturing International; and more
The global head of operations at international law firm gunnercooke Adil Taha has joined Birmingham consultancy law firm Mezzle to help further accelerate its rapid expansion.
Solihull lawyer Mel Kang co-founded the business with lawyer Raj Sumal.
The firm launched in Birmingham in September 2021 and already has 46 lawyers on its books – 36 in the UK and 10 in the UAE.
Taha, who has a private equity and investment banking background, played a key role in turning around London law firm Child & Child as its COO in 2019 before launching consultancy firm Kingsley Wood and recently leading gunnercooke's global operations.
At gunnercooke, he has helped drive its international expansion, including into the US for the first time, a market Mezzle has longer-term ambitions to enter.
Kang says: "Mezzle has reached a significant moment, where we need to build on the initial excitement and growth and solidify our market position as offering something different to lawyers who want to work, or already are working, as consultants.
"It says a lot about what we have already achieved that Adil has left one of the biggest names in the market for a two-year-old start-up. His strategic and operational savviness will help us finesse and develop our tech-based, consultant-focused culture that will help us pull away from the rest. Between us, there is little we have not seen or done."
Taha added: "The foundations that Mezzle has been built on, and especially its bespoke tech-platform, demonstrate to me that they intrinsically understand the needs of lawyers in a way that other consultant offerings don't. This may be a fast-growing market, but it is still relatively new and there are a lot of lessons out there on how not to do it.
"The tech-based modern vision that Mezzle has, compliments the ideas and opportunities that I will look to bring to the business. After meeting Mel, it was refreshing to hear how Mezzle's plan is to use bespoke technology to improve both lawyer and client experience – it's something claimed by many but very few do it effectively. "
:::
Thermal insulation specialist Seymour Manufacturing International (SMI) has announced a series of new appointments on the back of a record-breaking start to the year.
The Telford-based company recorded its best combined January and February sales, with orders for thermal curtains, covers, liners and bespoke products from across the UK and overseas.
To build on the success, SMI has restructured its senior team as it prepares to launch a series of new products into the market during 2023.
Kirsty Murrell is now operations manager and health & safety officer, Ross Clarke has been appointed business development manager, and Chris Davies is now sales manager – with particular responsibility for leading on SMI business in Ireland.
Gemma Elsmore-Roberts' accounts role has been expanded to include quality officer, due to the immense amount of work involved with ISO compliance, and Matt Weaver has been recognised as warehouse engineer.
SMI managing director Jill Seymour said: "This is going to be an important year for the company as we expand our range with innovative new products. My husband Brian, our chairman and founder, is constantly working on many R&D projects and is hopeful some will be launched before the end of the year.
"We have an incredibly loyal and hard-working team here who create the family atmosphere which we are proud to have always retained. I'm incredibly grateful to all of them for their support."
She added: "The success that has been achieved in the past two years has enabled us to modernise and adapt our manufacturing facilities.
"We hope to be launching a new product for the agricultural sector which we believe has huge potential and cost savings, and are currently trialling a new Tempro® thermal cover for supermarket freezers which has so far been very well received."
The company's client list includes retailers such as Waitrose, Morrisons, ASDA, Sainsbury's, Marks & Spencer, Co-Op and Lidl.
SMI have long relationships with the NHS, the Ministry of Defence, and has become a leading thermal insulation supplier for the protection of food, chemicals, agricultural and home delivery products.
:::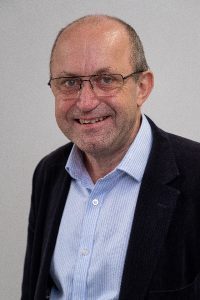 Arden University has appointed Professor Mike Sutcliffe to head up its new engineering school.  He is currently the President of the Engineering Professors' Council (EPC) – the representative voice of engineering academics across the UK.
He comes with extensive knowledge and experience of engineering higher education – across challenger, post-1992 institutions and Russell Group universities.
Having led on a high-profile policy paper for successful engineering degree apprenticeships, Sutcliffe has additionally played a leading role in the New Approaches to Engineering Higher Education programme formed by the EPC and the Institution of Engineering Technology.  He is also currently a Visiting Professor at The Engineering & Design Institute London (TEDI-London) and City, University of London.
Arden University is a leading UK-based provider of flexible, online and blended learning, and the UK's fastest growing university.
Sutcliffe said: "I'm delighted to have the opportunity to use my skills, knowledge and experience to shape and implement the vision for engineering at Arden University.
"The UK's engineering sector needs a diverse workforce to face its current challenges.  I am thrilled to be able to align myself with Arden's diverse range of students, as it will allow us to work together to meet the demands of the UK engineering jobs market while developing their knowledge and skills.
"Arden is aligned with strong values and academic strategy, so I am looking forward to developing industry-informed engineering programmes that will support, enable and empower a diverse cohort of students on a journey from a broad range of prior educational and experiential learning, while still ensuring the highest possible standards of excellence."
:::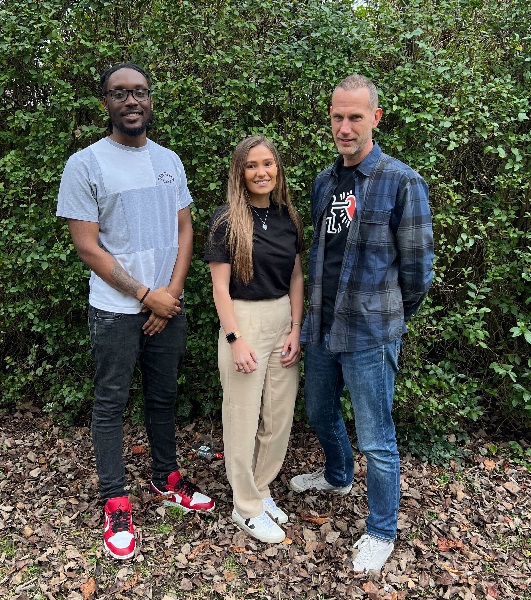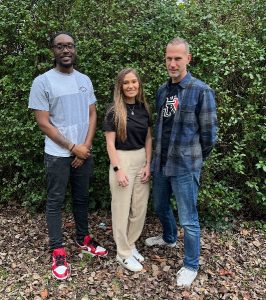 Sutton Coldfield-based marketing agency EDGE Creative has made a trio of hires.
The integrated agency has recently welcomed experienced account manager Laura Cooksey, SEO specialist D'Antoni McNeil, and senior graphic designer John Howis to join its team of marketing specialists.
EDGE's creative director and founder Louise Panayides said: "All three new additions bring essential skills to our marketing table. Not only are they experts in their specialism, but they also bring fresh ideas and bolster the team with enthusiasm, knowledge, and experience, which will ensure that the agency continues to grow and delivers real value and results to businesses and organisations both locally, across the UK and internationally.
"We work smart as a team, and we are proud of the service our clients receive and the relationships we build to create our own unique business community. Our reputation is important to us, and we are very proactive in our approach to delivering projects.
"We ensure we complete the tasks at hand with successful results and learnings. Our omnichannel approach to marketing services powers us with joined-up thinking. We lead with strategy and execute it with creative, digital, content and technology to craft original brand stories that make an impact."