ISG secures £61m Ministry of Justice contract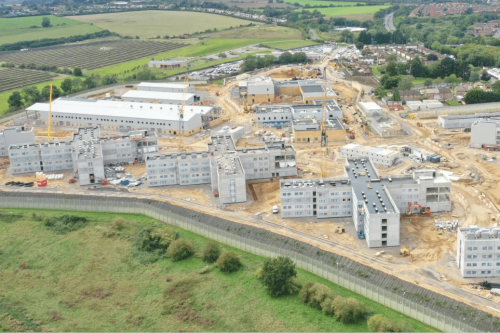 ISG has been awarded its largest refurbishment project to date by the Ministry of Justice.
The £61m deal will see ISG refurbish and return to use 300 single person cells at HMP Birmingham – a Category B men's prison in Winson Green.
The appointment of ISG to HMP Birmingham is part of the MoJ's wider £3.8bn estate modernisation programme, which sees the creation of 20,000 new prison places across the UK.
ISG is one of four partners on the MoJ's £1bn New Prisons Programme Alliance, with firms working together to deliver four new adult male prisons across the UK.
Alister McNeil, sector director for justice at ISG said: "The MoJ continues to be one of our most innovative and progressive customers across a range of measures – from procurement approaches, modern methods of construction (MMC) adoption and as an environmental, social and governance (ESG) trailblazer".
ISG recently launched its new Construction Skills Academy at HMP Birmingham, helping prisoners close to their release dates become job ready.
Delivered in partnership with the prison and local partners, the Academy provides prisoners and prison leavers a chance to transform their lives by acquiring skills and finding work after release from prison.