People: Lanyon Bowdler Solicitors; Worcestershire LEP; Switch Hospitality
A Shropshire law firm has appointed an experienced specialist to lead its debt recovery team.
Preet Poonia has joined Lanyon Bowdler Solicitors, which has offices across the county, as the firm's debt recovery manager, working with clients to help them reclaim their unpaid debt.
Andrew Pegg, head of the dispute resolution team, welcomed Preet to the firm.
He said: "Preet brings a great deal of experience to the firm from her previous role as a litigation legal assistant at a national law firm in Birmingham.
"Her expertise in civil litigation, mainly covering debt and asset recovery, will be highly valuable to our clients.
"She has experience of overseeing civil litigation claims from start to finish, including pre-litigation procedures, and in her previous role had the responsibility of ensuring each stage of the process, from issuing legal proceedings right through to enforcement, complied with the Civil Procedure Rules.
"I am delighted to welcome Preet as debt recovery manager here at Lanyon Bowdler, helping our clients recover the debts which are owed to them."
Poonia added: "Unpaid debt can have a significant impact on a business, so having the right professional expertise on hand to help recover those debts is vital.
"I was attracted to Lanyon Bowdler Solicitors by its dynamic approach to debt recovery, and most importantly its vision to grow this part of the business through new ways of working which enable us to deliver exceptional service – resulting in our clients recovering as much of their debts as possible.
"I am fortunate to be a part of this team and I am looking forward to playing my part in the team's ongoing success."
:::
The Worcestershire Local Enterprise Partnership (LEP) has welcomed Paul Walker as its new chair.
Walker takes over from Mark Stansfeld, who was chair of the Worcestershire LEP for over half a decade.
Walker has been a prominent figure in the Worcestershire community for over 20 years.
In 1993 he joined Malvern Instruments, a company which designs and manufactures scientific instrumentation, where he was Managing Director until he retired in 2017. Paul was awarded an MBE for services to the industry in 2012 and has held numerous board roles, most notably being Chair of the Herefordshire and Worcestershire Chamber of Commerce for five years.
Alongside his role as Worcestershire LEP chair, he is currently a non-executive director of the Malvern Hills Science Park and vice chair of the King's School, Worcester.
He said: "I am delighted to be joining the Worcestershire LEP board to help lead the delivery of the 20-year strategy for the county. This is an exciting time for Worcestershire, with partners across the county coming together to ensure that we can continue to develop Worcestershire as a connected, creative, and dynamic economy for all.
"I look forward to working with the rest of the board, the Worcestershire LEP executive team and our local, regional and national partners in due course."
Gary Woodman, CEO of the Worcestershire Local Enterprise Partnership, said: "I would like to extend a warm welcome to Paul as he joins the Worcestershire LEP and helps us to continue delivering for the county. Worcestershire has a long term strategy for growth and Paul will play a crucial role in bringing our partners and stakeholders together to help us deliver this strategy for the county."
:::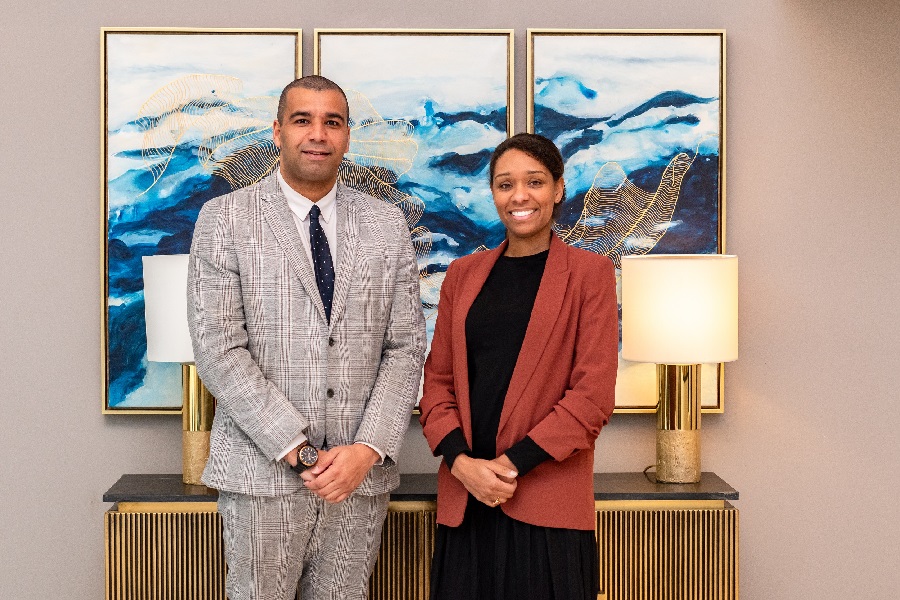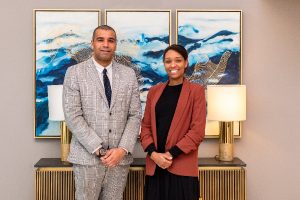 Birmingham-based asset management company Switch Hospitality Management has bolstered its senior team with the appointment of Levi Bailey as group operations director and Sarah Buchanan as group people director.
Bailey brings 18 years hospitality experience to the role, having held positions at some of the most established hotel groups in the UK including Malmaison Hotels, Q Hotels and Handpicked Hotels.
His most recent role was hotel manager at Park Regis Birmingham.
In his new position he will lead the property management teams across the company's entire portfolio.
Buchanan joins the business with over 18 years experience in human resources. She began her career in hospitality at IHG Hotels & Resorts, while completing her Chartered Institute of Personnel and Development (CIPD) qualification, and later honed her expertise with managerial roles in a variety of sectors including manufacturing, retail and telecommunications.
She will lead on all HR processes for the business, ensuring fairness and consistency at all levels and providing ongoing people development and management support.
John Angus, managing director at Switch Hospitality, said: "We're so pleased to be strengthening our senior team by welcoming Levi and Sarah, particularly during an exciting period of growth for the business. They both bring a wealth of experience and will play a crucial role in supporting the company's future ambitions and maintaining our high professional standards."