Ground broken on 51 storey city centre BTR scheme
Pension Insurance Corporation and developer Court Collaboration have broken ground on the 51-storey One Eastside build-to-rent development in Birmingham.
The event marked a key milestone for the project which PIC has forward funded with a £200m investment and which will be one of Birmingham's first skyscrapers.
Located just a stone's throw away from the new Curzon Street HS2 station in the heart of Birmingham, One Eastside will comprise 667 homes for rent. The development will also feature co-working space and amenities for residents such as a cinema room, sky lounge and gym.
One Eastside will create more than 300 jobs, as well as provide opportunities for hundreds of local students. Work placements, on-site courses and experience, will be provided at One Eastside part of Court Collaboration and PIC's joint commitment to supporting future talent in the city and the next generation of professionals.
Hayley Rees, managing director of PIC Capital, at PIC, said: "With this, our fourth Build to Rent scheme, PIC is firmly establishing itself as a significant and purposeful investor across the UK's infrastructure and housing footprint.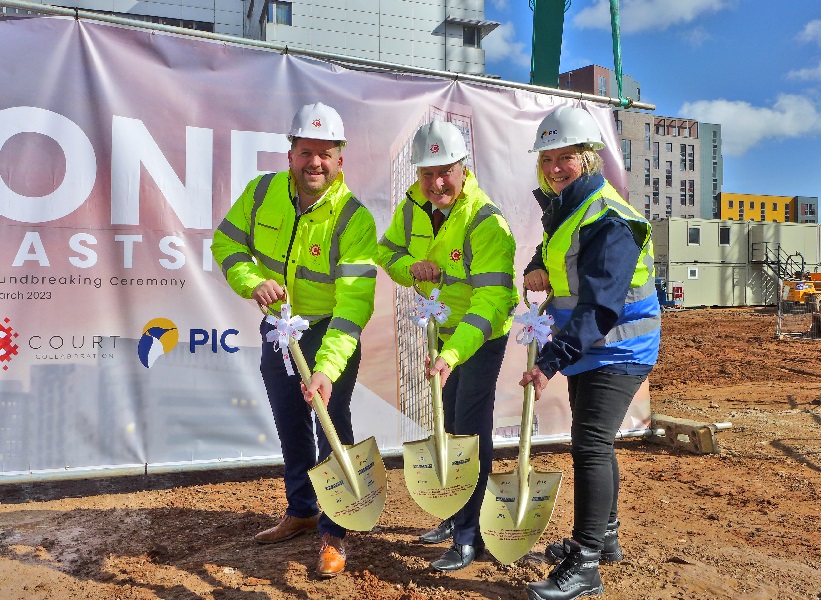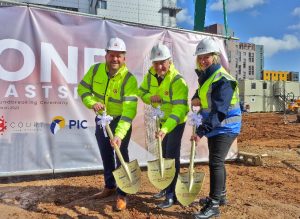 "With 667 new apartments being developed here in Birmingham we will be helping to grow a thriving community while contributing positively to the local economy, including creating hundreds of new job opportunities and supporting the training of local students. The development will provide long-term, secure cashflows underpinning our policyholders' pension payments for many years to come.
"We look forward to our continuing partnership with highly experienced developer, Court Collaboration, on this best-in-class scheme and remain actively engaged on a number of similar opportunities across the UK."
Alex Neale, managing director of Court Collaboration commented: "We are delighted to have broken ground on our truly ambitious and exciting One Eastside development today, and it's an honour to welcome the Leader of Birmingham City Council, Ian Ward, to help us celebrate. This project is a reflection of our and our council's commitment to help drive this city forward, creating wonderful, sustainable new places and spaces, and the homes for the next generation. Thanks also to Pension Insurance Corporation and other guests who have joined us today to mark this special occasion."
One Eastside is targeting completion in 2026.