'Tragedy' if John Lewis ownership model changes, says former boss Andy Street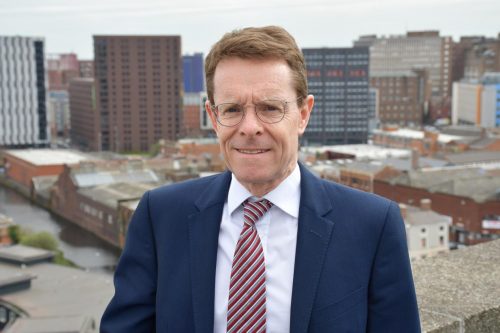 Former John Lewis Boss Andy Street said it would be a "tragedy" if the retailer changed its partnership model.
It emerged last week that chairwoman Sharon White is exploring selling a minority stake in the firm, which would dilute the 100% employee-owned model.
The retailer swung to a £234m pre-tax loss for the year to January 28 2023 as sales across the business slipped 2% to £12.3bn.
Street told BBC One's Sunday With Laura Kuenssberg: "It would be a tragedy if that occurred because I think John Lewis goes a bit beyond a shop.
"You can buy the same television in other places is the truth, but John Lewis was about actually a way of doing business, actually showing the market there was a better way almost, and in fact that's now potentially under threat.
"So I would urge the leadership of John Lewis to think about what's really at the heart of it, what makes it special, and hold on to that."
Street, who ran John Lewis from 2007 until 2016, urged the retailer's bosses to find a way to survive in modern online and offline retail as other Next and Selfridges have.
"You have to address the underlying point. This was ever the case in the John Lewis model over 150 years – if you can't go to the equity markets you have to trade your way through it.
"Some of the best retailers at the moment – Next, Primark, Selfridges – are proving physical retail can still do that, and that's really the challenge to John Lewis and Waitrose."