Funeral provider remains 'focussed' after challenging year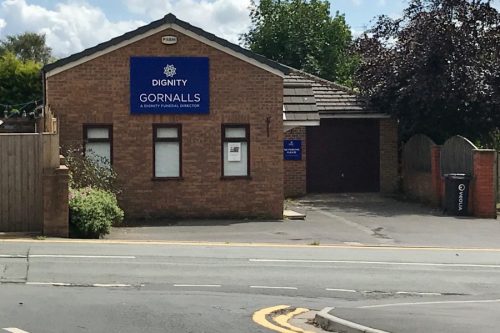 Funeral provider Dignity has said structural and regulatory changes have impacted its financial performance.
The Sutton Coldfield firm reported an underlying operating profit of £17.9m – a 68% decrease in its 2022 preliminary results.
Underlying cash generation decreased by 50% to £44.1m (2021: £88.3 million). The lower profitability has reduced liquidity resulting in an increase to net debt.
After securing FCA authorisation, Dignity said it was a "huge project, demanding different behaviours, new systems and documentation, a new pre-need proposition, fresh recruitment processes and extensive re-training".
The funeral provider also implemented a new business strategy in an attempt to gain more of a market share. It's seen a 0.1% increase in funeral services while its cremation market share grew 0.5%.
Dignity agreed to a takeover deal in January, which valued the firm at £281m and has an enterprise value of £789m.
The consortium of investors come from a joint venture between SPWOne V, Castelnau Group and Phoenix Asset Management Partners named Yellow Bidco. The financiers comprise of Direct Line founder Sir Peter Wood and Gary Channon, former CEO of Dignity who already had 29% of its share capital.
Under the offer, Dignity shareholders will receive 550 pence in cash per Dignity share. The process is ongoing and remains subject to FCA change of control approval and shareholder acceptance.
Kate Davidson MBE, Chief Executive Officer of Dignity plc, commented: "Throughout a challenging year we have remained focussed on our long-term aims and have confidence that our strategy will deliver sustainable growth and the highest standards of care and service to our customers.
 
"We have a continuous emphasis on growing our market share across each of our businesses, and a commitment to ongoing investment in our people, facilities and infrastructure to unlock Dignity's long-term success. We will continue to work towards our vision of being a market leader through our exceptional service, quality and proposition.
"We also look forward to meeting the challenges of a regulated funeral sector, which we have long called for, and just one example of this is our preparation for the FCA's Consumer Duty, which puts our customers first by setting out higher standards of governance and consumer protection."
Chairman Giovanni ('John') Castagno said: "Post lockdown, we returned to a more regular working pattern – but also in the knowledge that we needed to address major tasks on multiple fronts.
"Regulation, modernisation, internal re-organisation and new financial structures were all pressing imperatives, and we continue to rise to these challenges with energy and purpose. We also continued to implement our new strategy and saw early signs of growth in market share.
"These accomplishments will lay the foundations for future growth, but our market is subject to structural change which has impacted our financial performance."