'Get comfortable with being uncomfortable'
The pandemic caused a major shift in working models, with hybrid and flexible working becoming the norm.
The change has meant businesses have had to find ways of becoming even more competitive; by paying more, switching to practises such as a four-day working week or revealing its values by achieving B-Corp certification.

Following the success of the four-day working week pilot, TheBusinessDesk.com hosted a roundtable discussion, sponsored by Curium Solutions.
Transformation firm Curium is working alongside former 4 Day Week Global CEO Joe O'Connor, on a 'Work Time Reduction Centre of Excellence' to support the move to shorter working weeks across the globe.
A collection of innovative businesses joined the discussion, some who have transformed to become a four-day working week employer and others who have switched to become more flexible.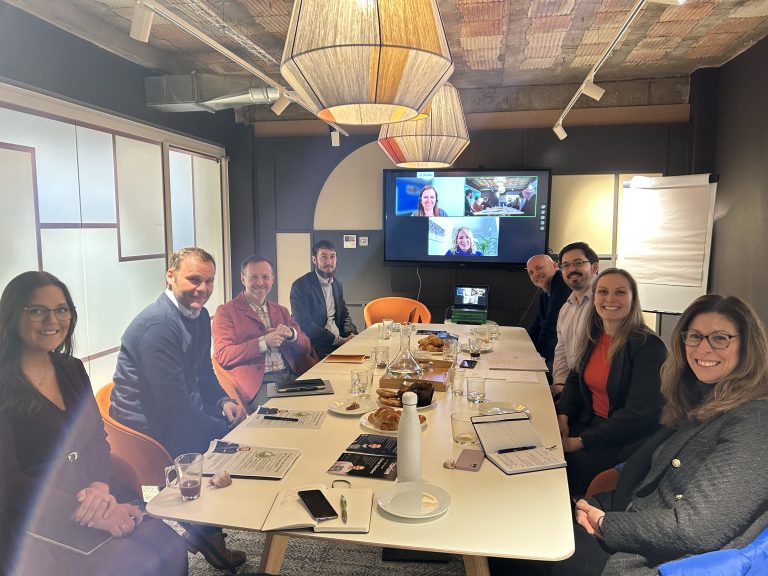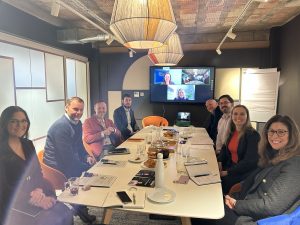 Whilst moving to a shorter working week has been "transformative" for environmental consultancy Tyler Grange, managing director said, "it was hard to get right".
"People have left because they didn't like the move, so we had to educate people that it was better for them to work less.
"We also had to navigate through the seasonality of our business, for example with bat surveys. Bats are most active from 10pm to 4am, so we have to change to match the seasons. Whether you work four days is irrelevant in my opinion, it's whether five days is necessary".
At family-ran manufacturing firm Chilwell Products, director Laura Clarke said investing in people was at the heart of their decision, but also found it to be a challenge.
She said: "Whilst streamlining operations has been hugely beneficial, we switched to a four-day working week because we wanted to invest in our people first. As a family-ran engineering firm, people did feel quite lost when we initially switched".
These thoughts were echoed by Fran Nolan, managing director of creative agency Tribera.
Nolan found that she was, "doing four days with 80% of the pay, but still working the same hours as if I was working five days.
"We've seen that Gen Z take to it well, but it's senior management that feels guilty that they should be working all the time".
Professional services firm Shakespeare Martineau has not looked at a four-day work week but instead has adopted an 'Empowered Working' policy.
Louise Robinson, director of people at Shakespeare Martineau said that "people can take personal ownership over how they spend their time, depending on the needs of the client and the team.
"Trust is at the centre of it working well. It's meant a purpose has been placed on the why and when teams get together".
For many businesses, the shift to a shorter working week seems impossible when you charge clients by the hour, but Joe O'Connor believes that it's the culture and tradition of a firm that is the biggest block to change.
He said some firms in Canada have switched successfully. "Firms either move to fixed-fee or value-based billing either in advance of or in parallel to moving to the shorter work week, either fully or in parts – so they might move some of their work streams to that.
"Or there are other professional services firms that have done this – maintain the billable hour structure in full, but just finding enough efficiencies in their non-billable overheads to be able to sustain their billable hours at a level where it's still profitable for the business to do that".
Ollie Leggett, said IE Brand has had to have a mindset shift to what its outputs and outcomes were, rather than selling time for money.
He said the process has been, "really healthy" and that it "stops people focusing on the whole new presenteeism, how they used all the hours allocated to this piece of work, and it focuses them on 'have I created the outcome', irrespective of the timetable".
Andy Dawson, director & co-founder of Curium Solutions believes, "it's about three things – culture change, employee empowerment and engagement. And can you continuously drive around operational effectiveness and efficiencies?"
For Laura Clarke and Chilwell Products, the nature of the business means staff must always be in the factory.
She said: "We can't offer hybrid working, as we're a manufacturing business, the decision was made so that we could offer what we can. What's important is at the heart of it is people".
Managing director of TheBusinessDesk.com Alex Turner asked what needs to change for the move to be a success.
"The biggest thing is the fixation on numbers – that's a very finite mindset as a business and we have to shift to focus more on what is your purpose," said Laura Clarke,
Louise Robinson agreed and feels that "there's a real opportunity there, as the consumer of your services or business could have a very different and much better experience as a result of being very clear about scope and delivery".
Environmental consultancy Tyler Grange has adopted a management style that is centred around happiness.
"We reward performance based on the happiness of our employees, clients, suppliers, the environment and society.
"This is led by a psychologist, and she talks about consequence, where people need the expectation to the set and they need a consequence based on expectation.
"We'll say to staff if we can produce the same amount of work in four days as we are in five days, the consequence is you won't have to work four days a week and that gets people in the bunker together thanks to the reward of an extra day. It galvanises people to succeed," said Simon Ursell.
Many companies opted to do a silent trial of the four-day working week pilot and revealed what they'd got up to clients after it was over.
Fran Nolan was worried if she consulted clients first that they'd no longer work with Tribera.
She found though that on a recent client satisfaction survey, responsiveness was rated over 90% which is higher than when Tribera was a five-working day business.
IE Brand decided to ensure responsiveness by remaining a five-day week business, but a four-day week employer.
Ollie Leggett said, "We have one sector of our business, which is website support and people want 24/7, 365 days support for business-critical systems on their websites. That was the driver for us to look at how to get around it".
Another huge factor in reducing the working week for some firms has been the fact many working mothers were working four days, but ending up doing the same hours as if they were full-time, and only receiving 80% of the pay.
Simon Ursell said it was Tyler Grange's working mothers who convinced them to not be a five-day week business, but a four-day employer because if the "business is open, then they were still feeling that they had to respond to stuff because things were happening in the company".
Vickie Graham from the Chartered Institute of Payroll Professionals had a similar experience when returning from maternity leave.
She found CIPP's new hybrid working policy to be successful. She said, "we set the days that people are in the office versus the days when they're working from home. That helps with setting the expectation of when you're together in the office and having a collaborative time working together.
"Those days at home can be for catching up on your admin or the work that you need to get your head down and have a quiet place to do it".
The shorter working week has forced businesses to streamline operations and become more efficient.
Laura Clarke, of Chilwell Products, said it forced her to consider, "what processes are taking so long? Why am I spending time on this? Or actually, can I get rid of that because it's not necessary? It forces you to prioritise".
Joe O'Connor, the former CEO of 4 Day Working Week, revealed the trial created operational improvements, "not through people working harder, faster, or more intensively, it was about producing the same amount of outputs, but by making the inputs either more efficient or fewer".
IE Brand's move meant the business was truly disrupted, said Ollie Leggett.
"If you're going to grow by 30%, or 100%, you've got to rethink your whole world. And I think that's what the four-day week does, it forces you to think differently, behave differently, plan differently, meet differently, collaborate differently, nothing is the same anymore".
In Andy Dawson's experience, the shorter working week is "a catalyst for the more forward-thinking and ambitious leaders out there, to steal a bit of a march on their competitors, whilst also having this employee branding effect".
With companies fighting to retain and attract exciting talent, offering innovative working practices has been one way to keep staff.
Louise Robinson said for Shakespeare Martineau, its empowered working policy has benefitted the firm "enormously".
She said: "It has helped us attract people because there are several other law firms and larger organisations that have dictated how many days staff need to be in the office".
In 1926, Ford Motor Company became one of the first companies in America to adopt a five-day, 40-hour week for workers in its automotive factories. This was Henry Ford's way of retaining staff.
Vickie Graham said his reasons and justifications are the same as what the table was discussing today.
She said: "He recognised that he was losing employees, and they were going elsewhere. So he increased salaries initially, and then after you've done that the next phase was to introduce the five-day week, which is now what we consider the norm.
"But it's because of the same reason he was wanting to recruit and retain the best talent in the industry".
The four-day working week looks set to gain momentum after the study revealed that 92% of firms who had moved to shorter working hours will now stick with it for good.
Some 61 companies across several sectors in the UK were involved in the trial, which ran for six months from June last year.
As the Work Time Reduction Centre of Excellence is launched to support the move to shorter working weeks across the globe, Simon Ursell advised those who are standing still: "Everything's changing around you. If you don't get comfortable being uncomfortable, you're going to go bust".