Gymshark's profits fall for the first time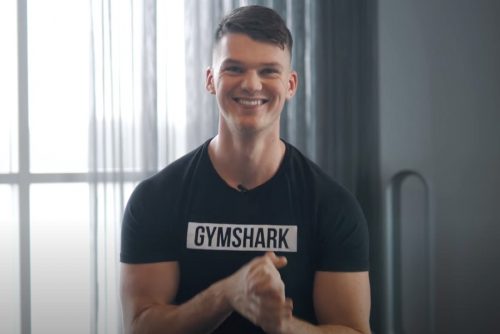 Gymshark's profits fell for the first time as rising costs and heavier discounting hit margins.
Pre-tax profits at the fitness clothing retailer dropped 39% to £27.8m – the first time they have fallen since the company has been filing full accounts. The fall was despite revenues increasing by 21% to £484m in the year to July 2022.
Gymshark has been one of the UK's outstanding business success stories of the past decade, growing from a bedroom business to a global retailer in just a few years.
The retail phenomenon was co-founded by Ben Francis in 2012 and in 2020 it achieved unicorn status – the label given to private businesses with a valuation of more than $1bn – after selling a 21% stake in the business to American investor General Atlantic for $300m.
The deal made Francis, who was then still in his 20s, one of the youngest self-made billionaires in the world.
"The decrease in profit before tax was driven by increased discounting, one-off costs with setting up the US distribution centres, restructuring costs, Regent Street pre-opening costs as well as continued investment in people and technology," the company said.
"Apparel businesses have been hit by rising input costs in their supply chains, including rising raw materials, fuel and labour costs and the impact of increased freight and logistics costs."
Its UK revenues only increased by 3%, to £89m. Less than 20% of the group's revenues now come from the UK while nearly half are generated in the United States.
These newly-published group accounts are for the first full year since the investment from General Atlantic, and are also for the period when Francis moved back into the chief executive role.
Solihull-based Gymshark had always sold online through its own platforms, apart from occasional retail pop-ups, but it opened its first permanent retail store in London last October.