Multi-million-pound redevelopment set to move forward
Newcastle-under-Lyme council is set to approve measures that will pave the way for the multi-million-pound redevelopment of York Place.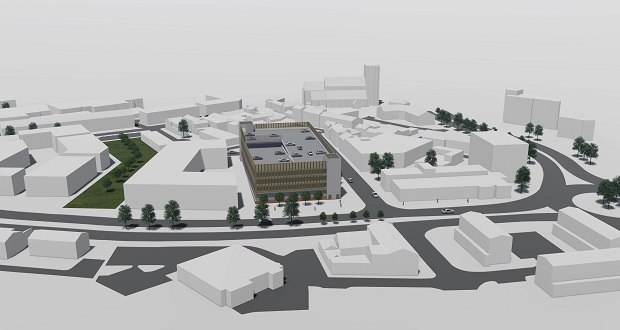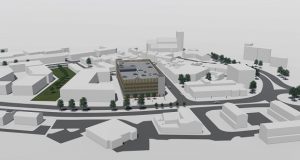 The regeneration project would drive forward the creation of public open space, shops and offices, begin work on the 450-space multi-storey car park and take the next steps towards the building of a 100-bed hotel.
The projects jointly form part of a £30m regeneration of the Ryecroft area, which also includes an Aspire development.
Simon Tagg, Leader of Newcastle-under-Lyme Borough Council, said: "York Place holds an important position, linking the important Ryecroft project to the wider town centre and its transformation will be significant, both in its own right and as part of the wider regeneration of the area.
"Equally important is the delivery of the new Castle car park, which is the cornerstone of this Ryecroft development because its presence will lift the town: a large, well-lit and safe car park will encourage people into Newcastle day and night and, in due course, allow us to redevelop the old Midway site and some other car parks."
A report before the authority's Cabinet asks for authorisation to reach agreement with contractors Willmott Dixon to demolish the existing building in York Place and clear the way for two shop and office buildings, with public open space between Ironmarket and Merrial Street.
The council will also propose approval to find a design and build contractor to work up detailed designs and costs for the new hotel and to begin the procurement of a 'Hotel Brand', as well as finalising the purchase of part of the former Sainsbury's supermarket land from Staffordshire County Council to unify ownership of the site.
In 2020 Newcastle-under-Lyme Borough Council secured £11m from the Government's Future High Street Fund for the Ryecroft development blueprint, with £3.5m allocated to the car park development and £3m for York Place.