Improving Business Performance: 5 Key Areas for the Mid-Market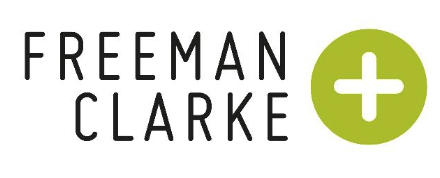 An economic cycle is over. We're entering a period wherein war, commodity shocks, worker shortages, and calamitous politicians have made a global slowdown very likely. Static or shrinking markets make good business performance harder, and yet business leaders need to deliver against the odds.
We believe that the right systems and digital strategy can help any mid-market business navigate the coming slowdown. So we recommend focusing on five key areas below.
Data and information management
Many businesses are now drowning in data and struggling to meet compliance regulations when they could be drawing value from this asset. There is an increasing gap between organisations with up-to-date, accurate management information on-demand, and those who do not.
No business improvement initiative will be successful unless there is clear data to measure and monitor the changes. Of course, in many cases significant systems, process, and organisational changes are necessary to enable improved reporting, so it can be a complicated journey.
Clear data both drives improvement and supports effective business-as-usual processes. In one recent example, we helped drive information improvements that enabled a healthcare products provider to increase revenue from £25 to £150M!
The digital customer experience.
Since the pandemic, any aspect of business that can be online is now expected to be so—engagement, sales, service, and fulfilment. And since most businesses are aiming to avoid pure price competition, then the online customer experience is crucial—effectively, the business's brand becomes defined by their customers' experience online.
Many companies want to excel in terms of customer service. Ironically, their efforts are hamstrung by their IT, rather than enabled by it.
One the other hand, one of our clients—a mid-market, high-value homewares company—relies on their IT and technology for customer service excellence. They stay ahead of the competition by providing quick and accurate updates on manufacture and delivery through their online portal and telephone support—which is enabled by the streamlined systems and processes below the waterline.
3. Staff experience and engagement.
This is another situation in which IT can create problems or solve them.
Great businesses prosper because their staff are highly engaged and able to do great work! Unfortunately, in many businesses, people are bogged down by frustrating, time-consuming issues created by IT and systems. IT seems to get in the way rather than guide the way.
Across the world it's increasingly difficult to attract good people, and broken systems and processes can be a source of attrition, which is a hugely expensive distraction. Any business leader can tell you that when key people are leaving it's very difficult to make progress.
People deserve modern IT and systems that enable them to do rewarding work and to adopt office, home, or hybrid working as appropriate.
Increasingly RPA (software robots) and machine learning allow each person to be backed by multiple automated agents, reducing drudgery and amplifying their efforts.
    4. Integration up and down, inside and out.
Systems integration dramatically impacts company performance, internally and with customers, suppliers, and partners.
As above, too often staff spend a considerable amount of time rekeying and wrangling between systems, either to fulfil process requirements or to provide reports and analysis. In the past, the frequent remedy was to roll out an ERP solution. But the challenge is becoming more complex, as businesses increasingly rely on SaaS services to provide everything from financial systems to line of business and offline analysis and optimisation.
Many subscription services are cost-effective and of high quality. But they are often purchased ad-hoc and used by individual departments in a disconnected way, creating ever-greater integration challenges. Vendors described this strategy as 'best of breed', but it can rapidly begin to feel like an ugly mutt.
Your systems strategy needs to enable strong internal integration and to allow for integration up, down, and across the value-chain. This makes your business easier to work with and stickier. It also enables you to work with corporates who expect systems integration as normal.
    5. Transaction readiness.
The fast beat the slow. For many mid-market businesses, opportunities to acquire, merge, or exit come unexpectedly and with a brief window. The businesses who can capitalise on these opportunities are 'transaction-ready' all the time.
This means you need important things available on short notice: access to capital, of course, as well as the skills and capabilities to conduct due diligence, make purchases, and efficiently integrate systems between companies. Or it means being ready to come under scrutiny from a potential purchaser when you come into their sights.
IT and technology are often-overlooked aspects of transaction readiness. But in every economic climate, we've helped our clients find and deliver on transactions and value opportunities by focusing on their IT, systems, and processes.
If there's one point we want to make here, it's that a business is only as good as the choices its leaders make, no matter what's happening politically or economically. Our advice has always been to first get clear on which aspects of business performance you need to focus on, and then design your systems and technology accordingly.
It's undeniable that the past few years have been uniquely challenging. But we've been through several downturns, and we've seen our clients weather them—and even thrive—when they got clarity on these five key areas of their IT and technology.