Wild ferment adds excitement to a northerly vineyard
Press For Attention PR director Greg Simpson looks inside The Walled Garden
Unaccustomed as I am to heading to the local vineyard of an early Friday afternoon, I find myself at what was once the most northerly vineyard in the world.
Germany? Norway? Perhaps Iceland? (And no, not the supermarket!)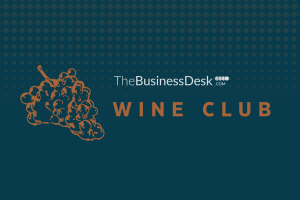 No, I have just popped into Renishaw Hall in Derbyshire, to visit The English Wine Project. I stumbled upon these guys relatively recently and have enjoyed their award-winning Vintage Cuvee which recently won Gold and four other awards at the regional WineGB Awards.
This is a rarity for me because normally consumption of anything remotely resembling champagne has me reaching for the Rennie (other brands are available) and hastily tracking down a pint to soothe my delicate system.
However, these fine folk also do a white and a red, named, "The Walled Garden Red" and it is to this that I now turn my attention, all in the name of research and #content as the cool kids call it.
My notes advise that Sir Reresby Sitwell planted the Vineyard at Renishaw in 1972 but many doubted whether the vines would grow due to Renishaw's northern location. To his delight, the vines grew, and it was named the most northern vineyard in the country until 1986.
Fast forward to 2011 and it is led by Kieron Atkinson, who left the British Army after nine years' active service to start a new career in English wine.
Kieron completed the only UK wine production course and now he looks after the site and produces multiple award-winning wines, conducts wine tours and oversees the development of the wine product to bring it to today's widening market.
Now I happen to know that the vineyard backs onto the local cricket pitch and cucumber sandwiches aside, I realise I couldn't be painting a more pastoral picture of perfect smugness – and that's not even taking my smirking face into account in the photo!
Nonetheless, I will press on (not literally, although they do a lovely tour here).
It looks to me like a Pinot Noir, which, given the afternoon is still young, is reassuring to my palate, not to mention a looming deadline I must meet after I file this copy.
I am told that they only make this wine in the ripest of years and 2022 was a great year in the vineyard – a hot summer meant massively ripe fruit in the vineyard. They also "green harvested" to make sure that all the sugars were directed to the fruit and not into the vines.
I confess I have no clue what that means but it sounds perfectly sensible to me, as does the inclusion of a wild ferment – none of that tame ferment here in Derbyshire folks.
It reminds me of a crumble. 
All plums and damsons, blackberries and hedgerows. You know the drill. There's even a bit of spice in there so bang goes my Pinot Noir predictions but whatever it is, it is rather lovely.
"Quaffable" I believe I'm meant to sway, whilst sagely swirling the glass and reclining a little further as I slip into a state of gentle revery.
I would certainly like to press on with another glass, just to ensure no hasty decisions are made but deadlines are deadlines and I've got a piece to write about National Manufacturing Day for a client that is in this same county.
So back to the grindstone I go but I won't be gone long, I have some research to finish.