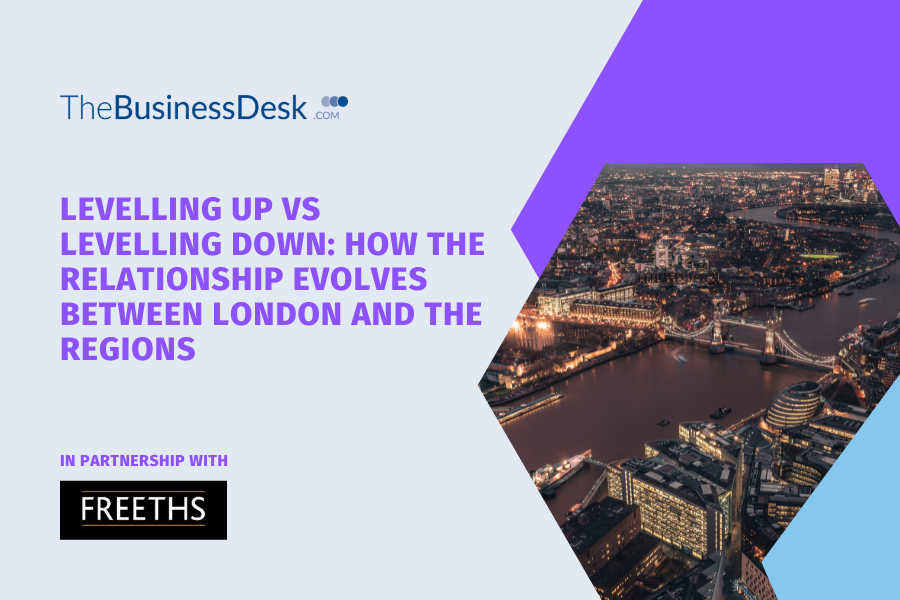 Levelling Up vs Levelling Down: How the relationship evolves between London and the regions
London and the south east have played a central role in the UK's political and industrial history. However, in the wake of Covid and a step change in digitalisation that is opening up the economic opportunities to other parts of the country and the Goverment's commitment to Levelling Up, TheBusinessDesk.com in partnership with Freeths will consider how the capital is changing.
The roundtable featuring representatives from London and Partners, Oak North Bank, Tiopo Capital and Cazenove Capital considered London's current relationship with the region's and how this may change in the future, as the regional economies continue to grow and create new symbiotic opportunities for the capital.