Chemical tech group invests £60m in factory build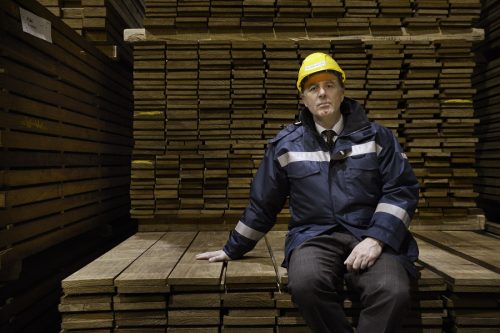 Chemical technology group Accsys is investing just under £60m in a wood chip manufacturing plant in Hull.
Pre-construction engineering and design work on the site at Saltend Chemical Park was finished in 2016 and the construction expected to be completed by early 2019. 110 construction workers will be on site during the build, and 30 jobs will be created upon completion.
The 190,000 sq ft facility will have the capacity to manufacture 30,000 metric tonnes of acetylated Tricoya chips per year.
Accsys has agreed to build and operate the first Tricoya brand manufacturing plant, having agreed financing arrangements to fully fund the plant in Hull, including a combination of debt and equity from BP, Medite, BGF and Volantis and debt from RBS.
BGF Quoted provided Accsys Technologies plc with a £12m investment to support its growth strategy, including the development of the Tricoya wood chip manufacturing plant.
Some of the £60m invested in its Tricoya offering will go towards the expansion of its Arnhem plant in the Netherlands, with the bulk going towards the Hull site.
Paul Clegg, chief executive, commented: "We are delighted to update our shareholders on these two transformational projects to secure new manufacturing capacity for Tricoya® wood elements and additional capacity for Accoya solid wood. These developments will allow us to take advantage of the growing market opportunity for both Tricoya and Accoya which we believe to be substantial with demand continuing to grow for both products.
"Our ongoing relationship with industry leaders, BP, Medite and Solvay Acetow, and new financial backing from BGF, Volantis and RBS, are a strong endorsement of Accsys' unique expertise and technologies. As a result, we are extremely well placed to capitalise on the significant growth potential for the benefit of our shareholders.
"These strategic initiatives are underpinned by strong revenue and demand growth, announced in this morning's trading update and we are excited about the transformational developments reflected in today's announcements."