'Bright spots' across the north's retail sector despite challenging marketplace
Times are hard on the high street with calculations that at least 15,000 retail sector jobs have either been axed this year or are at risk.
But there have been bright spots, especially across Yorkshire. Bradford-based Morrisons grew its pre-tax profit by almost 17% to £380m in the last financial year. Announcing a special dividend chief executive David Potts declared: "We had a strong year."
And the Co-op has revealed it is investing £15m in Yorkshire with the creation of 10 stores and extensions or major upgrades to a further 11 sites which will create around 250 jobs across the county during 2018.
John McNeill, Co-op divisional managing director for the north, said: "The convenience sector is flourishing and we are at the forefront of this. Shopping habits have changed and this has been to our advantage."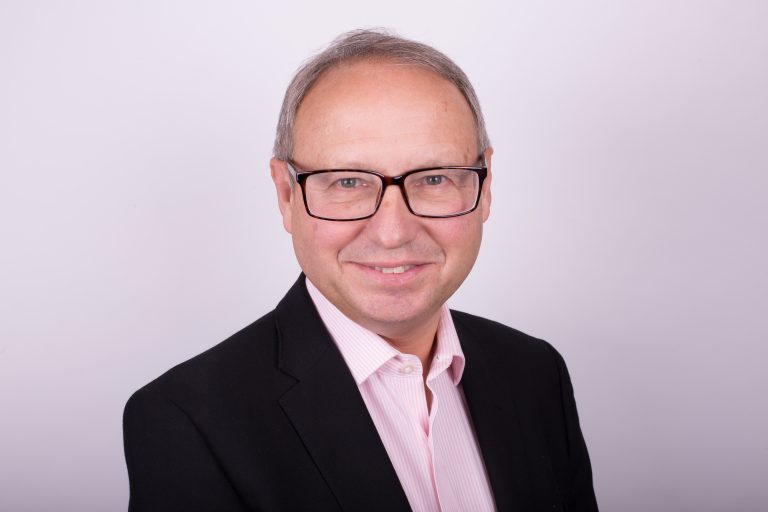 Stephen Robertson is chairman of independent economics research consultancy Retail Economics. He is also a non-executive director of Leeds-headquartered Clipper Logistics.
He said: "Costs are going up and retailers haven't necessarily been able to pass those onto the consumer.
Linked to that is the fact that any  consumer can sit in front of their computer and do a very fine job of finding out what is the best price in the marketplace in a matter of moments.
"Competitive transparency has never been great, so we have seen a few businesses in real trouble.
"But there are some vigorous, successful retailers. There are a number of vigorous businesses all showing really good growth in recent years and I think that is because of the clarity of thinking of the founders of those businesses.
"It is about having the vision and the delivery. It is about executing that vision brilliantly and in order to do that you have to have great people."
Sue Richardson, KPMG North head of retail, based in Leeds, said: "It is a tough sector to be in at the moment.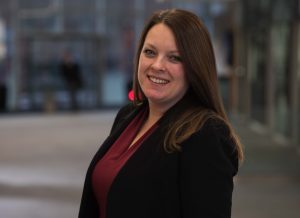 "Those doing well are focusing on three things – value, convenience and customer experience.
"Boohoo.com is a great example. Look at their published Christmas trading figures, their sales numbers are fantastic.
"The convenience in terms of the delivery service they offer that works for people and they have the value offering as well."
She added: "Businesses are having to really challenge themselves on their models to see that they still work in the modern retail environment."
However, she adds: "Retail still a very strong sector in Yorkshire. We have got some very big high-profile players. We have strong clusters of talent in the sector."
Just this week, UK fashion retailer River Island announced a plan to open a series of new flagship stores in 2018, starting with a major upsize at Landsec's White Rose Shopping Centre in Leeds. Overall, the new White Rose store will see River Island increase its offering at the shopping centre by 9,000 sq ft to a total of 26,000 sq ft.
Frances Baker, property director at River Island, said: "Our strategy is about being in the best locations, at the best retail and leisure schemes, and, boosted by on-going investment from Landsec, White Rose undoubtedly falls into that category. We're keen to continue to innovate the in-store experience we provide."
Despite this outlook and recognition for the disruptive nature of the marketplace at present, household names including Toys R Us and Rotherham-headquartered Maplin have gone into administration. Supermarket giants including Leeds-headquartered Asda and Morrisons have also announced job cuts as they look to reduce costs.
A gloomy report at the start of the year predicted that retail growth was expected to 'flatline' in 2018 at best, with consumer spending highlighted as a concerning area of weakness.
February's retail sales figures would seem to reinforce that – rising just 0.6% compared to the same month in 2017.
Looking at the disruptive nature of online retail, now reaching close to 20% penetration, Paul Martin, UK head of retail at KPMG, says the sector continues to undergo "fundamental structural change."
Matthew Lewis, Leeds-based head of retail at law firm Squire Patton Boggs, agrees that companies across the retail landscape are taking a "root and branch" look at their structures and how they operate.
He said: "In a changing world where there are more online sales being pushed through they are asking if they need the same levels and types of management and the same number and types of stores that they have traditionally had.
"If you look at what organisations are doing now, there is a divide between short-term survival and long term prosperity.
"One part is how they survive the here and now; that is why we're seeing them look at their portfolios and cost reductions.
"Then there is 'how are we going to thrive going forward? Part of that is about the retail experience. What experience we they going to provide for their customers. Do they know them?"
Lewis believes that in this issue the ethical and health agendas of the consumer are going to be increasingly important.
"Some have got their infrastructure and footprint all geared up to a retail market of ten years ago. It has changed significantly, so what do you now do with that infrastructure?"
He added that some businesses are looking to take out whole tiers of management in-store as they look at how they operate.
Discussions are also taking place with landlords. "You could argue, where you have got declining retail market should landlords be reducing rents?" said Lewis.
Helen Dickinson, chief executive of the British Retail Consortium, said: "Inflation is still eating into shoppers' budgets, pushing them to spend a greater share of their income on essentials and leaving less left over to buy discretionary, predominantly non-food, retail items. At the same time, weak growth in household earnings is keeping overall sales low."
She added: "The fact is that consumers want to spend, they just don't have the resources to do so."
Read more in the State of the Region series.