Views from the manufacturing shop floor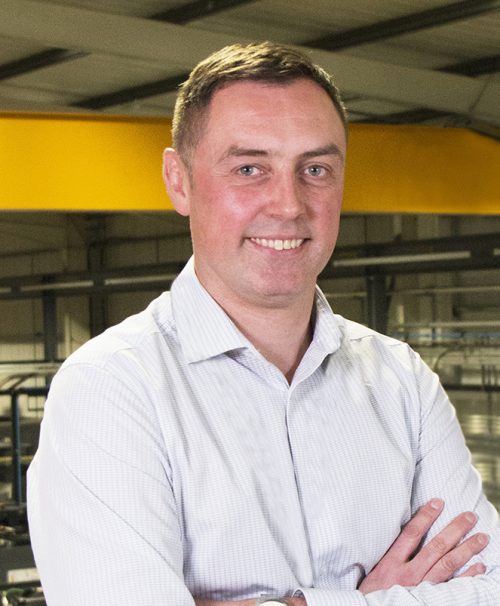 James Smith is director of A-Safe, based in Halifax, inventors and manufacturers of safety barriers used around  the world.
Today 85% of its work is for the export market and its overseas presence is growing. A-Safe trades sin more than 60 countries with blue-chip clients including Coca-Cola and Volkswagen.
Smith, whose business employs 220 people, said: "We are a proud British manufacturer, everything is made here in the UK."
Turnover was £45m last year and the aim is to grow it to £60m by the end of this year. Innovation and product development are at the heart of the business, Smith said.
He added: "The challenge is finding good people to help carry on driving the business. People have the idea of manufacturing being oily rags.
"It is how we change that perception among young people. To show them it is clean modern high-tech place of work."
A-Safe continues to bring in new manufacturing techniques and to examine its processes to work more efficiently. Smith said: "Keeping up to speed is another challenge but it is the best way for us to progress and grow."
:::
Alex Grace is managing director at Batley-headquartered Banana Moon, a market leading personalised clothing manufacturer.
He said there has been a "real shift" towards some of the traditional skills associated with the manufacturing sector in the region – from craft brewing to tailoring and embroidery.
Banana Moon has created its own academy, training people from scratch in multiple disciplines. Grace explained: "With the manufacturing skills shortage, it is hard to find skilled team members when recruiting.
"With our in-house experts, we can take budding design, arts and crafts students and teach them our processes. With the interest already there, it doesn't take long for them to get up to speed.
"Through our focus on culture and growth plans, we intend to provide them with the stimulating workplace and career progression that will see us navigate the next challenge; keeping hold of our skills."
He added: "Manufacturing is at the heart of Yorkshire's past and we should never lose that.
"We are proud to be a UK manufacturer based in Yorkshire and we want to continue to develop these skills and keep them thriving in our region."
:::
Charles Corner is managing director of Malton Laser. Established in 2000, the business has been providing precision sheet metalwork solutions for almost two decades.
The North Yorkshire business achieved its most successful year to date in 2016-17, increasing its growth for the third consecutive year and reporting a turnover of £2.2m – an increase of 18%.
The company's substantial growth is driven by investment in the latest fabrication technology, including £1.5m spent on equipment to ensure it is using the most advanced laser cutting techniques.
Its new welding robot system – one of the first of its kind in the UK – operates four times faster than more commonly used methods and has streamlined the company's production, reducing lead times for customers.
Corner said the weak pound in the wake of the Brexit vote has given those customers a boost, which in turn has seen his orders increase.
He believes the biggest challenge is keeping up with the growing pace of technological change in the industry. He added: "The upside of all this change is that it is going to create new markets. It's important to be in a position to be able to benefit from these."
:::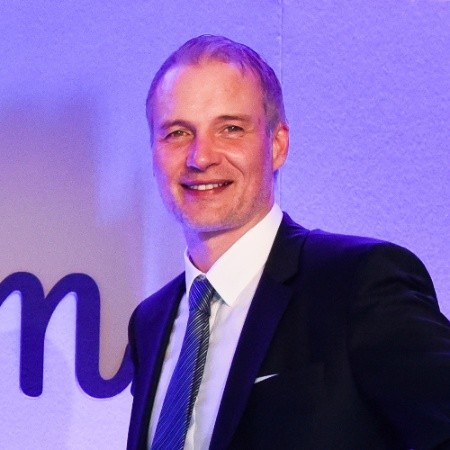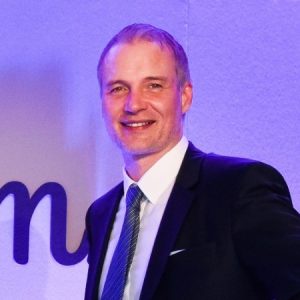 Kjetil Bogstad, chief executive of Polyseam, says the sealant and adhesive manufacturer has boosted its exports further after a move to a £2.3m factory in Huddersfield.
The facility includes research and development, engineering, planning and storehouse space as well as three modern manufacturing units containing the latest technology.
Established in 1993, Polyseam specialises in the development of sealants, adhesives and fillers for a host of applications. It also produces fire protection products for buildings.
This latest investment marks the next stage in the company's ambition for further growth. It has enabled Polyseam, which is owned by Protecta Group AS, to continue its international expansion programme. The company exports to more than 40 countries.
Bogstad said exports now account for 80 per cent of its sales. He added: "We continue to work smart in order to remain at the forefront of science and technology.
"As we adapt to the ever changing environmental, industrial and economic headwinds and pressures, we are continually developing innovative products and systems that equip our extensive customer base with the right tools to do the job effectively and efficiently.
"A big growth area for us is the export market with the quality of our products winning us customers in countries including Australia, New Zealand, India, Thailand and Vietnam."
Bogstad said that with turnover of £15m and employing around 50 staff, Polyseam was focused on further growth with recruitment of new employees in areas including research and development in the pipeline.