People: Tech firm appoints director; IT recruitment specialist makes double hire; Mobile app firm goes the distance after closure fears; and more
Sheffield-based tech firm Azzure IT has added to its board of directors, following a period of rapid expansion.
The firm, based at Sheffield Business Park, has recruited James Bennett, an experienced senior sales strategist, as its new sales and marketing director to help further grow the business.
The 56-year-old from Warwick joins Azzure IT having previously held the role of sales director for Sage UK in Reading, where he led significant growth for the Sage Enterprise ERP business.
The key position at Sage followed various roles at SaaS provider Cornerstone On Demand and more than a decade of sales leadership and business integration at Reading-based Oracle Corp.
Craig Such, managing director of Azzure IT, said: "We're delighted with James' acquisition, which we're sure will help enable Azzure IT to continue to go from strength-to-strength.
"We've enjoyed a sustained period of rapid growth, with James joining the business at the ideal time. He is vastly experienced in the business software and services industry, having held similar roles at notable UK, European and global businesses with tremendous success.  We're looking forward to seeing him take on this challenging new position.
Bennett said: "It is both a privilege and a pleasure to join Craig and his management team at Azzure IT. It's rare to find a business that has the capability, experience and the ambition to deliver the unique combination of business growth fuelled by a deep-rooted culture of quality and customer success.
"Having Microsoft R&D, with its impressive product suite behind us, adds immense weight to an already compelling service offer for our staff and customers."
Such added: "This investment in James by Azzure shows how committed we are to being innovative and wanting to continue our rapid growth.
"James will be an integral part of the team here at Azzure IT moving forward, as we look to retain our status as one of the Sheffield City Region's most rapidly-growing small to medium businesses."
James Bennett's recruitment comes after Azzure IT received £2m worth of external funding from the Northern Powerhouse Investment Fund (NPIF), to allow the firm to sustainably continue its period of rapid growth.
The funding by the NPIF is the single largest investment to date, since its launch in February 2017.
:::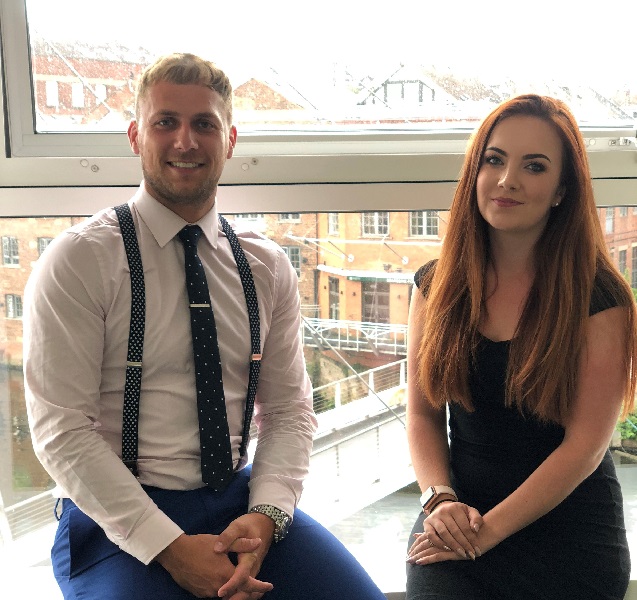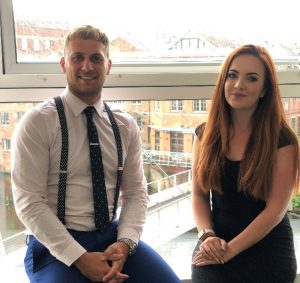 iSource Group, the IT, digital and change recruitment specialist based in Leeds, has expanded its workforce with two appointments.
Joining the company as head of practice – infrastructure, security and project management, Lewis Smith will manage and build upon the existing talents in the team.
Meanwhile, Jen Davies joins the company as junior recruitment consultant and will be responsible for both sourcing and supporting candidates throughout the hiring process, as well as working to build professional relationships with new and existing clients.
Sam Hameed, recruitment director at iSource Group, said: "These two appointments are a further example of the talents that we attract at iSource. We know that both Lewis and Jen will become key players in our team as we all work hard to meet with our targets. It is great to be sharing further positive news from the business, which has gone from strength to strength in recent years."
:::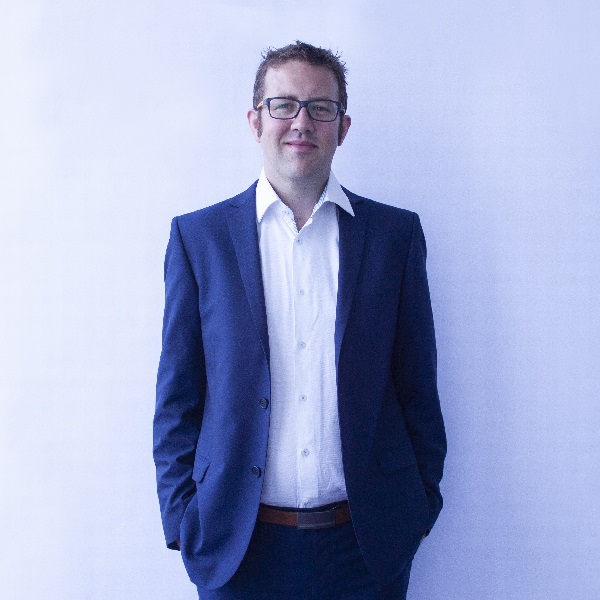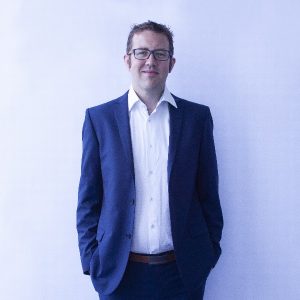 GSSArchitecture has appointed chartered architect Rob Cundy as an associate to lead its Harrogate office.
Cundy brings with him almost 20 years' experience of working in the Yorkshire region across a range of sectors including extensive work with the DWP and HMRC as well as numerous commercial, industrial and high-end residential projects.
He will be responsible for the day-to-day running of the Harrogate office, supporting partner Jonathan Hunter, and will help GSS to grow and diversify in the region and across all sectors.
Cundy joins the practice from Architecture 519, based in Leeds, where he was involved in the design, development and delivery of a 'new concept' £50m Motorway Service Station.
He said "It's a very exciting time to join GSS. I am really looking forward to helping Jonathan grow the profile and workload of the office within the Yorkshire region. There's a really positive atmosphere to the company and I'm eager to get started in my new role. I will use my current knowledge and contacts within the region to add to the portfolio of work undertaken. I aim to integrate with the team as quickly as possible, helping to ensure the quality and service provided to our clients."
:::
Mobile app agency The Distance has welcomed its 20th member of staff – just two years after having to cut back to only two staff and being just one retained client away from closure.
Nine years ago, Anthony Main launched the business from the spare room in his flat. It grew steadily and in 2012 merged with another agency Media Make, ran by Ryan Atkins. Together they formed The Distance.
During the following three years the pair grew the business further, selling mobile apps and ecommerce solutions to clients both in the UK and around the world. The company grew to a staff of 15 but things took a turn for the worse and the two companies de-merged and Atkins left. This left Main with a dilapidated pipeline and after struggling for 18 months, the staff agreed to go part-time to help the business survive.
The business was only saved from closure when, in August 2016, a key client signed a long-term contract.
The following week new business clients started to appear, booking development slots, with Main closing over £120,000 in new business in the following three weeks. Within three months he had signed a new ten year lease on their current 1800 sq ft office and was back to six full time staff.
The Distance, based in York, now boasts a range of blue-chip clients including Virgin Trains, PGA golf, Astra Zeneca and Bentley.