A powerhouse role for FinTech in the region

Chris Sier has great ambitions for the emerging FinTech sector.
He declares: "We could become the biggest and best in the world, if we allow ourselves to think as the UK, not just London."
It is a message that he has been spreading far and wide in his Treasury role as FinTech Envoy for the Northern Powerhouse.
And he is set to become even more vocal about it following his latest appointment as the first chairman of the FinTech North group.
Since becoming involved in the sector he has worked hard to demonstrate that London is not necessarily the best place to create a start-up – that the resources exist in the North of England, and the costs are much less than those in the capital.
And he talks with passion of the skills, resources and companies that exist across both sides of the Pennines and the part they can play globally.
Sier says of his new FinTech North role: "The UK is fortunate to have a core strength in financial services and a forward-thinking regulator.
"London's role in the global FinTech economy is a significant one, but I strongly feel the regional cities of the UK have much to offer on a national and international basis, with the Northern Powerhouse perhaps the region with the most potential."
As he points out the prize is great. FinTech is a fast-growing sector that already contributes £6.6billion annually to the UK economy, and employs more than 60,000 people.
Sier, who is also currently Professor of Financial Technology at the University of Leeds, wants to see greater collaboration across the cities of the North to take advantage and prosper from the onward rise in technology in the financial sector.
He highlights the number of financial institutions that have their headquarters in Leeds and the "capacity and capability" for research that exists across the region.
It is, he says, all about a "joined up approach" with local authorities playing their part in the process. Sier adds: "We have to figure out how to collectively use that capacity across the North, to get people to work together.
"We are not coming at this from a standing start here; that is the beauty of it. I can feel the opportunity that exists; we now need to make it happen."
Sier believes a big success story for the region would help raise self-belief and he adds: "The prize is massive if we get this right; it is huge.
"It will be great if we can become something unique. It would be a shame if we just copied what everyone else is doing. We can do much better than that."
Julian Wells co-founder of FinTech North, is bullish about the prospects for the industry and the part it can play in growing the region's economy. He points to the growth of hubs in Leeds, Manchester and Liverpool and Sheffield's thriving tech scene.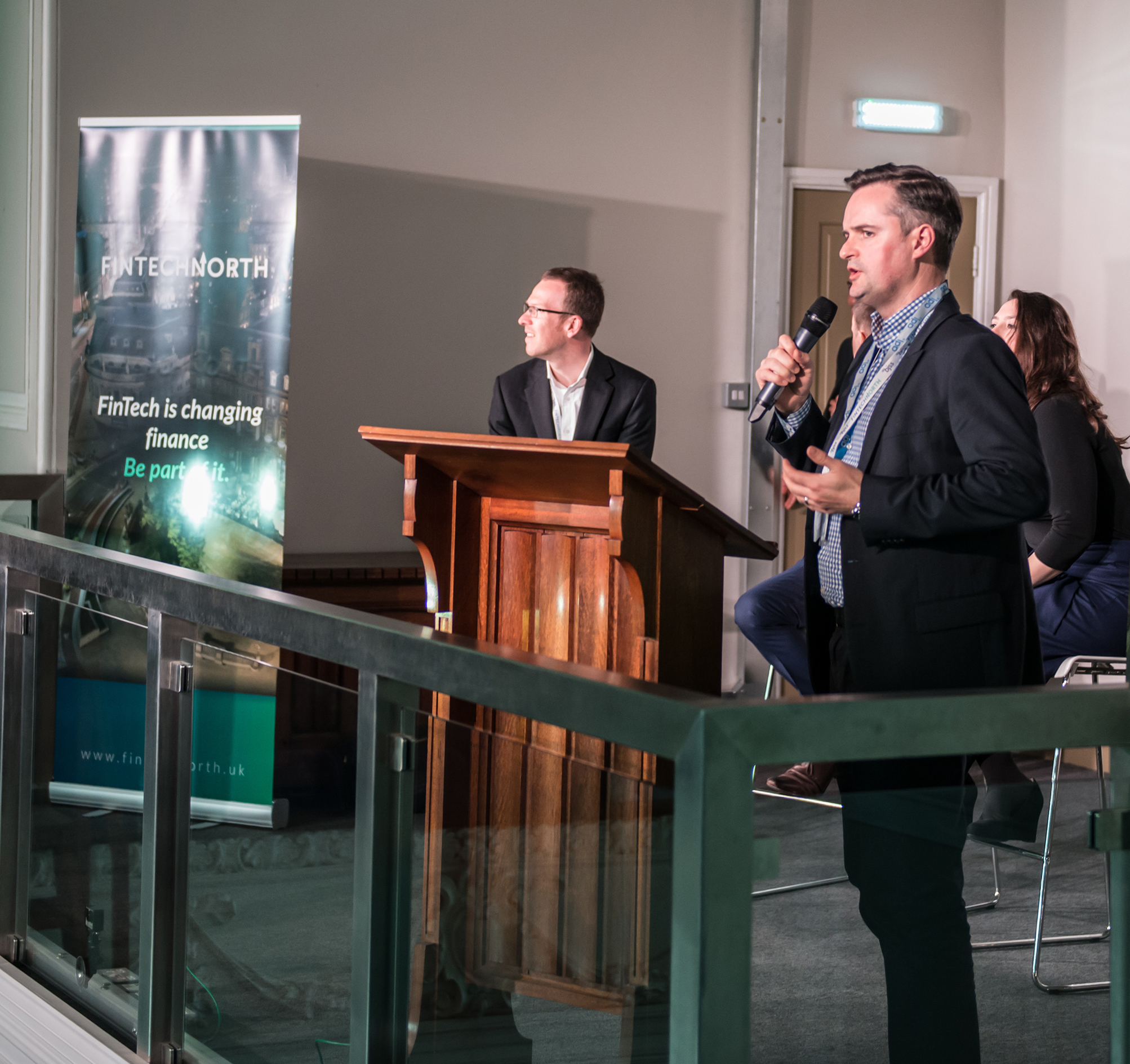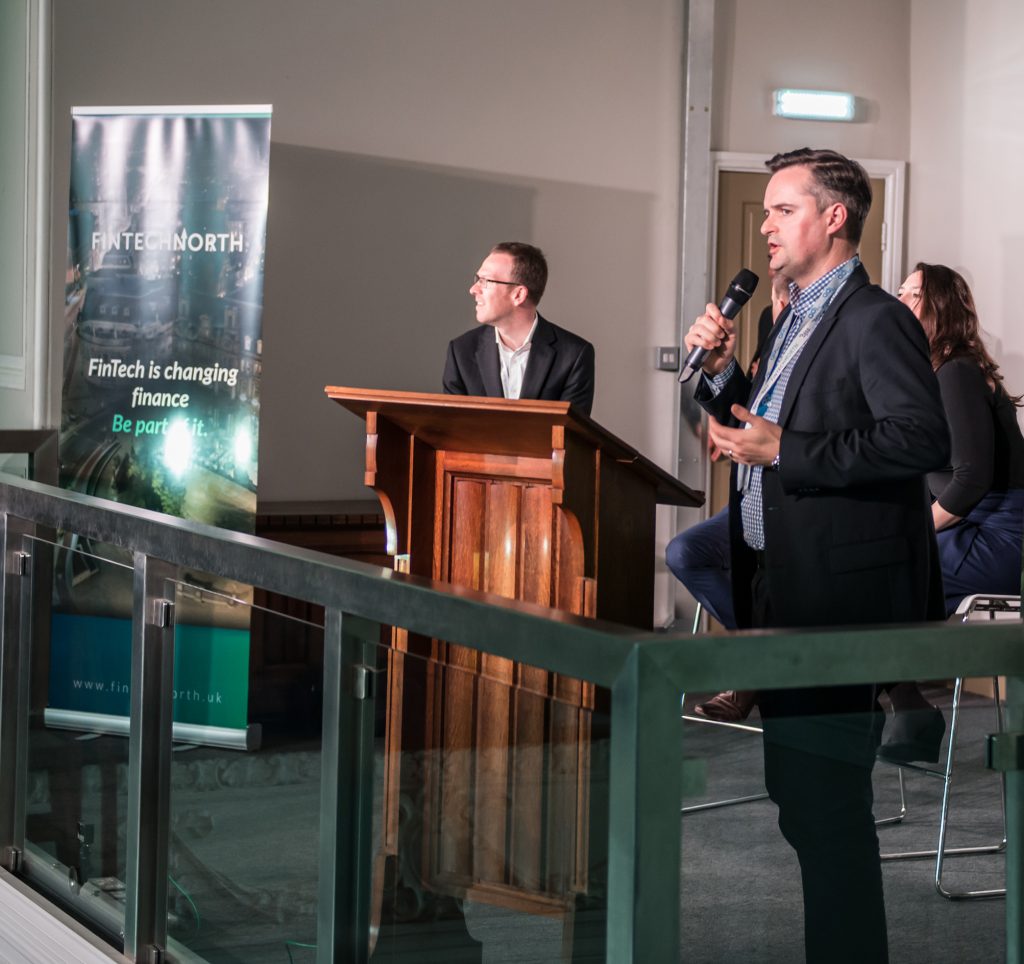 Wells, who is also director of Whitecap Consulting, says: "In the last 12 months there has been a marked increase in the level of interest from policymakers and business leaders in the FinTech economy outside London, both domestically and internationally."
He adds: "While it has been very promising to hear positive noises coming from policymakers and others in London about regional FinTech, there can be no doubt that the key to the prosperity of the regions lies within the regions themselves."
Wells says the future is about working with London, not competing with it. He adds: "London is always going to be the focus of FinTech in the UK, but the wider UK FinTech economy can become an increasingly powerful force and this is one place where value can really be created.
"The regions offer a refreshing alternative to the now well established London FinTech culture. They approach problems in different ways and they often work on different problems to London, such as financial inclusion."
Like Sier he believes collaboration is key. "There is clear requirement for greater collaboration across regions, beyond the established country and metropolitan lines," he says. And he would like each city to develop its own proposition and specific capabilities.
Wells also stresses the FinTech revolution is not just about start-ups. He says: "We are now seeing an increasing trend of established companies not only building innovation from within, but also creating investment funds and accelerators to enable them to work with innovators more closely, and in a captive way."
Funding remains a challenge. "Regional businesses seem to find it harder to raise funding as the majority of FinTech savvy investors appear to be in London.
"Whilst there is funding available across the UK, the fact that early-stage support ecosystems such as incubators and accelerators are not currently as well developed in the regions may well be a contributing factor."
The funding challenge is taken up by digital entrepreneur and founder of Leeds-based telecommunications business aql, Adam Beaumont, who has also launched investment platform NorthInvest.
It looks to support early stage tech start-ups and innovators across the North by providing advice and investment and has already helped 73 companies in the past eight months.
Beaumont says: "We have some clear challenges and one of those is funding start-ups, funding grass-roots growth.
"VC funds and larger investment vehicles are not fit for purpose when it comes to a start-up."
Beaumont is also an advocate for what he calls "cohesive collaboration" from tech communities across the North.
Paul Grace, newly appointed Head of City, Leeds, at Yorkshire Bank, says: "There is a huge opportunity for the regional economy to benefit from the increasing growth of FinTech.
"Combining the twin drivers of financial services and technology, FinTech is a high value-adding sector, whose importance to financial services is impossible to overstate.
"There is also the creation of regional 'Tech Nation' hubs, which are a vital element of government policy to boost FinTech collaboration, and these are being rolled out in Leeds and Manchester."
David Duffy, the bank's chief executive officer, has been appointed FinTech Envoy for England to raise the profile and potential of the sector.
Grace says: "The UK has an opportunity to be a global FinTech leader and the Treasury appointments of regional FinTech Envoys have been important development to encourage greater collaboration between FinTechs, banks and other financial services firms."
Making waves across the globe
The word is spreading as the North's FinTech sector attracts growing interest across the globe.
Two high-profile FinTech missions will be heading to Yorkshire and the Northern Powerhouse in the next six months.
In November, a delegation of approximately 15-20 FinTech firms from the Nordic-Baltic region will visit the region for the second year in succession.
And in February next year a similar sized delegation, expected to be made up of FinTech firms predominantly from Western Europe, will arrive.
Each of the delegations will follow a similar programme, spending time in Leeds in a schedule that will showcase the region's businesses, universities, and economic landscape.
Jeremy Coupland, financial services sector specialist for the Northern Powerhouse at DIT, says: "We want to promote investment opportunities in the Northern Powerhouse as a comparative and complementary option to London.
"Our aim is that the visiting FinTech firms gain an understanding of the regional financial services ecosystems in the north, including identifying business opportunities and seeing a clear demonstration of the UK's pro-innovation regulation."
The traffic isn't all one way. This summer a Leeds delegation headed Stateside to Boston and it included FinTech representatives.
Julian Wells says of the international interest: "The biggest issue the regions need to overcome with overseas investors is to educate them that there is more than London when it comes to FinTech.
"From an inward investment point of view the regions need a coherent message mapping the specialisms with international FinTechs."