People: Innovation centre bolsters management team; Patron appointed at Bradford Live; Tax director hired; and more
Nexus, the University of Leeds' new £40m innovation centre, has strengthened its team with the appointment of two figures from the worlds of research and innovation.
Adding to a team responsible for facilitating productive working partnerships and collaborations, Chelsea Hardy joins Nexus as Engagement Manager.
Hardy will be responsible for initial liaison with organisations, matching business needs to the University's research, facilities and talent.
She joins from J.P. Morgan's FinTech team within the Corporate and Investment Bank.
Hardy's previous experience in translating complex ideas into strategy and implementation, will aid her in introducing new businesses to the relevant research areas within the University.
As Collaboration Manager, Dr Harrison Evans will provide Nexus members with access to the academic expertise, facilities and talent across the University and will oversee its existing commercial relationships across Research and Innovation, and the wider University.  
He will also be involved in building relationships with businesses in the Nexus community by gaining an understanding of their business needs, connecting them to the right partners both within the University and externally and providing oversight to the partnership.  
Dr Evans said: "I'm looking forward to building a fantastic community here at Nexus and engaging with collaborators to make a positive contribution to the region's wider business community."
Hardy added: "I'm delighted to be joining the Nexus team.  The University has a strong reputation for its interactions with business and I've witnessed first-hand how business models can be accelerated through true collaboration and partnership and see this as a brilliant opportunity to leverage the vibrant ecosystem in Leeds."
Dr Martin Stow, Nexus Director, said: "Nexus is all about helping organisations to harness ideas and translate them into real business opportunities.
"Chelsea will be a tremendous asset for facilitating productive working partnerships and collaborations between academic experts and business and Harrison's experience will prove invaluable as he builds strong relationships with businesses, connecting them to the University's world-class research and innovation."
:::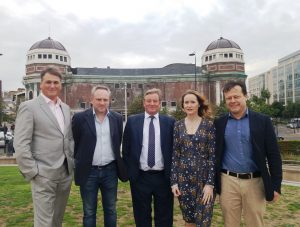 Bradford Live, the regeneration project to transform the city's Odeon cinema into a music, entertainment and events venue, has appointed social entrepreneur Lord Andrew Mawson as its Patron.
In partnership with the NEC Group and Bradford Council, Bradford Live will transform the derelict former cinema into a commercially viable and sustainable 4,000 capacity venue, which is due to open in autumn 2020.
The Department for Culture, Media and Sport has provided a grant of £4m from the Northern Cultural Regeneration Fund to support this project.
Cross-bench peer Andrew Mawson OBE has over 35 years' experience as a social entrepreneur and innovator. He founded the Bromley by Bow Centre in east London to tackle the many issues which affect health and wellbeing.
Mawson is also co-founder of the St Paul's Way Science Summer School, together with Professor Brian Cox, and an advocate for generating education and employment opportunities for young people.
He and colleagues, with the architect Lord Richard Rogers, wrote the first document proposing the East London Olympics and he was involved with this development for 19 years. Mawson was a Director of the London Legacy Development Corporation (LLDC), and chaired its Community Partnerships and Regeneration Committee for 10 years.
In 2015 he also became Executive Chairman of Well North, which is using enterprise, creativity and innovation to deliver better health and wellbeing in ten towns and cities across the north of England, including Bradford.  
Maw son said: "As a local lad, I'm absolutely thrilled to appointed as the Patron of Bradford Live. There is so much synergy between Well North and Bradford Live and part of my role will be to make linkswith some of the transformational projects already happening in Bradford – including the inspiring new Girlington health, education and enterprise campus.
"It's all about building networks and partnerships and taking small practical steps together that people can touch and see makes a difference. The redevelopment of the Odeon, if we join the dots and connect it to local communities across Bradford, will be an important generator of jobs and skills in the city."
Lee Craven, Director of Bradford Live, added: "We're delighted to welcome Andrew Mawson as our Patron. He brings a wealth of experience and proven success in the field of public/private partnerships, and will infuse this knowledge into the Bradford Live team.We're looking forward to working with him."
:::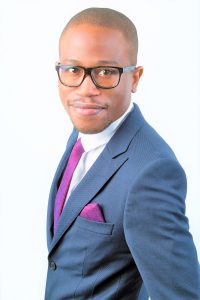 Accountancy firm Saffery Champness has expanded its tax department in Harrogate with the appointment of Bernard Eke as Director.
Eke is a tax specialist and chartered financial planner who joins from London firm Haines Watts, where he was associate partner specialising in tax.
He has advised domestic and international clients, including high net worth individuals, trusts, foundations, large corporates and owner-managed businesses.
Partner Dermot Callinan said: "Bernard is something of a tax superstar whose expertise is as deep as it is broad.
"This is very much a strategic hire as we continue to grow our senior team with a level of talent that sets us apart as advisers to Yorkshire's entrepreneurs, businesses and wealthy individuals."
He added that Eke's tax accreditations are significant and include membership of The Society of Trust and Estate Practitioners, The Association of Taxation Technicians and The Chartered Institute for Securities & Investment.
He is also an associate of an Associate of The Chartered Institute of Taxation and a fellow of both The Association of Chartered Certified Accountants and The Personal Finance Society.
Eke said: "Saffery Champness is highly regarded as a private client adviser and I am looking forward to being part of an outstanding team at a time when the company is building on its reputation with strong growth and ambition."
:::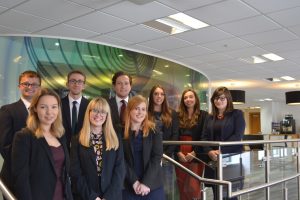 Law firm Clarion has announced that  three trainees retained following their qualification, and another ten currently undertaking training contracts.
Danielle Pawson has qualified into Clarion's contentious private client team, Charlotte Davies has joined the family team and Lorna Webb is the newest associate in Clarion's IP practice.
In addition, Avril Mullin (corporate); Hannah Newbery (family); Stephanie Shepherd (commercial); and David Spence (dispute resolution and litigation) are undertaking their second year of training. Bronwyn Wheeler (banking); Max Wayman (property); Lucinda Ross (employment); Dominic Mantle (corporate recovery); Sarah Henderson (IP); and Joseph Williams (property) will embark on their first year of training.
Alice Pratt, corporate recovery partner, who heads up the trainee programme, said: "It's fantastic not only to have so many dynamic and talented people joining us as trainees, but also to see them successfully qualifying into our teams and continuing their legal career with Clarion.
"Attracting and retaining enthusiastic lawyers who fit the Clarion culture of putting the client first and adding value to everything they do, is a vital part of our continued success. We are fortunate to have such a strong pool of talent in Yorkshire, enabling us to provide an outstanding service to clients."
The firm, based at its Elizabeth House offices on Queen Street in Leeds, now has a 188-strong team, including 24 partners.