People: LSH announces senior appointments; Construction group welcomes new director; and more
The Leeds office of national commercial property consultancy Lambert Smith Hampton (LSH) has announced the appointment of two industrial and logistics professionals to its transactional team.
Scott Morrison has been appointed as Director, responsible for heading up the Industrial and Logistics team based in Leeds.
He has been joined by Henry King, who has been appointed as a Chartered Surveyor spanning the Industrial and Logistics and Capital Markets teams.
Morrison has previously acted for a number of large-scale occupiers and international landlords during his nine year-career. His most recent accomplishments include brokering the largest ever pre-letting of an industrial warehouse in Leeds for Premier Farnell and securing Siemens for a new £200m rail manufacturing facility in Goole.
King's experience has also seen him act on behalf of a range of clients, including national occupiers, property companies and funds, in both an acquisition and disposal capacity.
Both Morrison and King previously worked for the Leeds office of Cushman & Wakefield.
Jon Anderson, Head of LSH Leeds, said: "Both Scott and Henry are highly regarded within the Industrial and Logistics market and their arrival will further enhance and accelerate LSH's provision of holistic disposal, acquisitions, development and investment advice across the Yorkshire region. I'm delighted to welcome them to the team."
Morrison added: "LSH clearly has a strong desire to reclaim its position as the leading Industrial and Logistics team in the industry, which makes it a genuinely exciting time to be joining the business.
"I'm very much looking forward to developing LSH's Industrial and Logistics offer across the Yorkshire region."
:::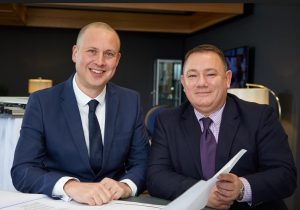 Wates Construction has announced the appointment of David Wingfield as Business Unit Director for the North East and Yorkshire region.
The appointment closely follows the promotion of the region's previous Business Unit Director, Paul Dodsworth, who is now Managing Director of Wates Construction North.
Wingfield's appointment sees him promoted from his previous position of Regional Commercial Director at Wates, where he led the function for the past nine years with a remit of overseeing the company's sustainability and profitability.
Wingfield, who boasts over 20 years' experience in construction, joined Wates in 2005 as a project surveyor, rising through the ranks to the position of regional commercial manager in 2009.
He will now lead the delivery of Wates' project portfolio within the private and public sectors as the business grows its presence in its core markets of commercial, residential, education and leisure development.
Dodsworth said: "I joined Wates as Business Unit Director for the North East and Yorkshire in 2015 and David has been a fundamental part of the business' success throughout my tenure. I am a very big believer in nurturing the talent within our team and David's commitment to Wates, along with his extensive knowledge of our business, our culture and the markets within which we work, places him as a perfect successor.
"2019 is already shaping up to be a very exciting year for Wates, which kickstarted with our move to new premises at Paradigm, Thorpe Park. I very much look forward to seeing David take this region forward as we continue to deliver exceptional work across our current and prospective project portfolio."
Wingfield added: "I am extremely proud to have played a part in Wates' increasingly impressive reputation in the North East and Yorkshire for almost 15 years and to be charged with the leadership of this great business is a privilege.
"My previous remit with Wates has been focussed on ensuring we deliver sustainable business growth, which in-turn has enabled us to lead the way in terms of investment in training and employment. My intention is to continue to build on this success while ensuring we maintain exceptional levels of quality for our clients, seek out new areas of innovation and sustain our impeccable standards in health and safety."
:::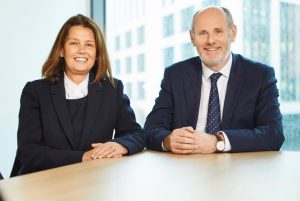 Shulmans, the Leeds-based law firm, has appointed private client and tax lawyer Julia Rangecroft to its Private Wealth division.
Top 200 corporate law firm is increasing its range of services to individuals, and business and property owners in particular.
The existing Private Wealth offering will be expanded to include an advisory service which will support and protect individuals by providing lifetime legal and tax advice. This complements the services already provided by the Private Client team headed up by Julie Beales.
With more than 30 years' experience, Rangecroft is a leading lawyer in the sector, being both a qualified chartered tax adviser and solicitor.
She is an active member of the Chartered Institute of Tax (Yorkshire Committee) and the Country Land Business Association (Yorkshire Committee and National Legal and Parliamentary Sub – Committee), and is STEP qualified (Society of Trust and Estate Practitioners).
Tim Halstead, Managing Partner at Shulmans, said: "As a firm, we pride ourselves on the strong relationships we have with clients. Julia's expertise offers a natural enhancement of our services, enabling us to advise people on both their personal and business affairs."
Beales added: "Shulmans has a fantastic client base and I look forward to working with Julie to extend the support that our Private Wealth service offers to these clients. The collegiate culture within Shulmans and its commitment to career progression will enable us to attract the right people to join an existing strong team to further enhance our services."
:::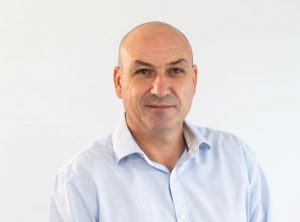 Simon Tin has been promoted to become group managing director at heat exchanger specialist Thornhill Group.
Tin has worked for Thornhill for two years and was previously engineering and operations director, having spent his entire career in a range of roles at other companies in the heat exchanger industry.
Tin's appointment follows a year of change for Thornhill with Rcapital as its new owners, and an operating structure that comprises three divisions Engineering Services, Rail and Rubber.
Tin said: "I am really excited about this new role and relish the challenges it will bring. I am backed by an excellent and loyal team across our three sites and am looking forward to taking the company forward and building on our excellent reputation for design and manufacture of high quality heat exchanger products and superlative customer support."
Tin has replaced David Lilley who recently retired from the company.
:::
Clarion has recruited three additional lawyers, further strengthening its Real Estate, Commercial and Intellectual Property (IP) teams.
Charlie Smith joins the Commercial team as a senior associate, having gained nine years of commercial practice.Smith has a wide range of experience and, in particular, specialises in contracts dealing with all matters relating to supply chain and outsourcing arrangements. 
Associate Chris Amos joins Clarion's IP practice, having worked in a variety of legal sectors before specialising in IP.
After completing her training, Charlotte Wright is the latest associate to join Clarion's property department within its growing Real Estate team. Prior to her training contract, Wright worked in commercial property, corporate law and commercial dispute resolution during her five years as a paralegal.
Roger Hutton, Clarion's joint Managing Partner, said: "These latest appointments demonstrate our ongoing commitment to investing in the brightest young legal talent.
"With demand continuing across the firm, we are growing our specialist teams in order to deliver the proactive, personalised service and swift response our clients expect."
Smith added: "Joining Clarion gives me the opportunity to expand my experience further by working in an enthusiastic and dynamic team. I look forward to developing the strong client relationships for which Clarion is renowned and being part of the team's continued growth."
Amos said: "I thoroughly enjoy being an IP lawyer and the daily challenges that arise. There is no better feeling than helping clients achieve their goals and I'm excited to be part of Clarion's renowned IP practice."
Wright said: "This is a great opportunity to join one of the largest and most prestigious real estate teams in the region, I look forward to playing a part in its continued success."