Career development and skills can be 'turbo powered' by apprenticeships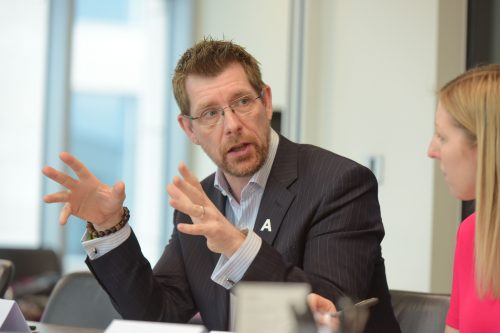 Using the Apprenticeship Levy to "turbo power" learning and development across a business is one way that a northern firm is looking to maximise the benefits for its staff members.
TheBusinessDesk.com hosted a roundtable focused on Apprenticeships, Skills and the Apprenticeship Levy. Sponsored by Manchester Alliance Business School and chaired by Yorkshire editor Kayley Worsley, the roundtable covered a variety of topics around how firms can make use of the levy to up-skill their workforce and utilise it in a way that enables people to further their careers,  rather than just think of apprenticeships in the traditional route of starting a career.
All firms with a pay bill over £3m each year now pay the Apprenticeship Levy. Introduced in 2017, there has been slow uptake in overall usage.
To introduce the subject matter ahead of a full week of coverage on the topic from the roundtable debate, Frank Clayton – group head of learning for mechanical electrical contractor NG Bailey and chair of the Apprenticeship Ambassador Network for Yorkshire – shares his thoughts on the subject.
The network that Clayton chairs is an employer led, government supported apprenticeship network for employers who want to help other employers and engage with people interested in undertaking an apprenticeship to progress their career.
Clayton explains how NG Bailey looked at the levy's introduction and how it could benefit the business: "When we were starting to think about how we would utilise the apprenticeship levy, one of one of the things we were very focused on was 'can we convert some of the things that we're already doing?'
"We already had a number of management programmes. But as part of our investigations we came across the Chartered Management Institute apprenticeships, which we just thought were a more robust and structured way of being able to almost turbo power some of the development that we were doing."
Clayton said NG Bailey now had level three and five Chartered Management Institute apprenticeship levels operating across the business. "There are different stages of that apprenticeship and a number of people that are at a more senior level that are undertaking the level seven; as part of  their career development."
"As part of our succession planning, we recognise that we need to give somebody some really specific tools around leadership."  He said this was important given the size and breadth of the role that the business was preparing them for – to be senior leaders.
Clayton addressed the issue he feels there is around the term apprenticeships, adding: "I think there's still a stigma around the word apprenticeship. I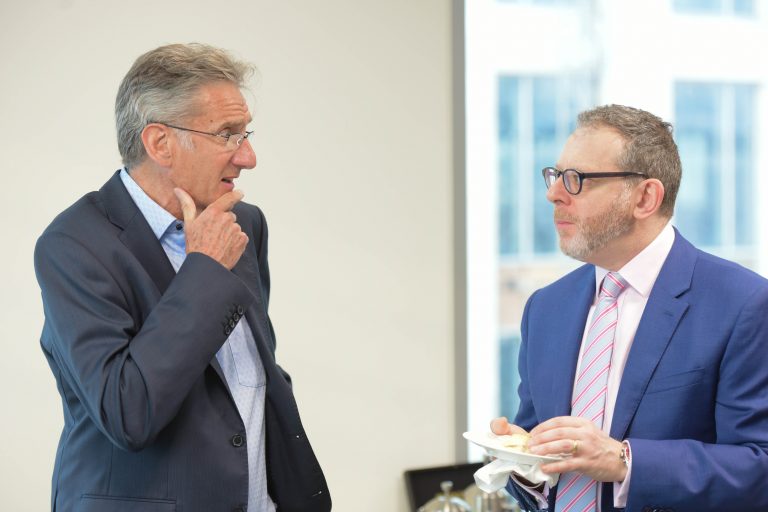 think there's a sense that if you're smart, and you're going to do something with your life, you go to university and if things didn't quite pan out as you planned, then then an apprenticeship is a fallback option.
"I suppose, back in the day, maybe – just maybe – there was some truth to that. But I think with the huge number of changes to the apprenticeship landscape over the last four, five, six years starting with Richard Review and its approach to how you modernise and make apprenticeships fit for the modern world and fit for business – that's changed.
"But as with anything, there's a cultural shift that needs to take place. And I think a lot of that is about educating people in businesses that traditionally haven't gone into this space yet."
Clayton said it was vital for businesses to work with established education providers to deliver the right apprenticeships, especially when looking at senior level management apprenticeships.
He added: "It's one of those things that as an employer, you can't do all of it. You know what you want but you need the specialists from an educational point of view to to help you understand whether something's viable. You can have all manner of great ideas but if you can't deliver it then then it's just a pipe dream. So, I think it can only work by collaboration. Employers have to have skin in the game."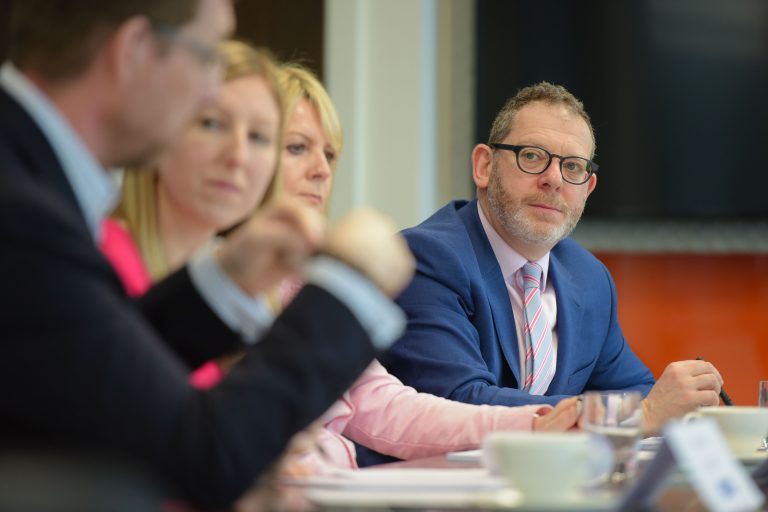 Clayton feels there could be some tweaks to the Apprenticeship Levy to make it more fit for purpose. He added: "Certainly, we as a business, are very supportive of what it's trying to achieve. We hear endless conversations about having a skill shortage – not just in the construction sector – but in in emerging sectors around digital around media and IT. We need to do something about that and if this levy will encourage businesses to do that, and to invest in their people and to help us develop that skills base, then absolutely. It could be that there has to be some nuance around how it's positioned.
"From my perspective, as long as government is open to having some of those conversations, then I think it can certainly help us bridge some of those gaps."
Full coverage of the Apprenticeship Levy roundtable will be published throughout this week across Yorkshire and North West.